Mountain biking in the snow in the cold? Or rather in the summer – with sometimes very high temperatures? 
You see, finding the perfect season for mountain biking takes work.
Therefore, in this article, we will take you on a journey through the four seasons and show you in detail what each has to offer for mountain biking. In addition, we'll highlight the pros and cons of each season and help you find the best time for your next mountain biking adventure. 
Ready? Then let's get started!
Advertising links are marked with *. We receive a small commission on sales, nothing changes for you.
What Season is the Best for Mountain Biking?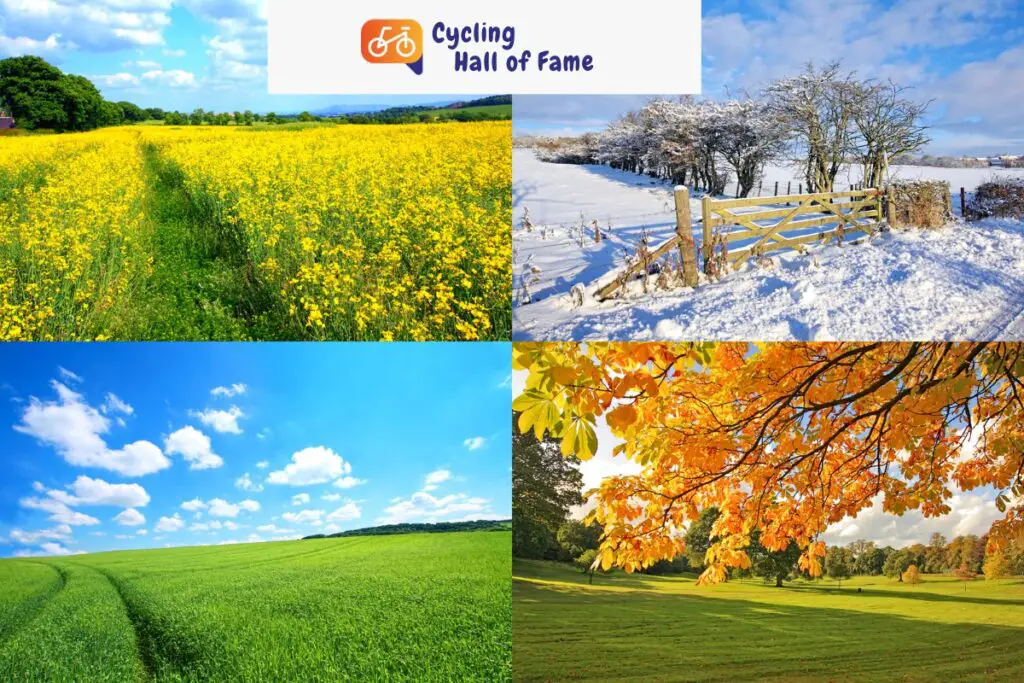 There is no blanket answer to this question. 
The best time for mountain biking depends on your preferences and local conditions. Each season has advantages and challenges, so it is recommended to try all seasons to find your favorite time.
Here is the most important part of the article in a nutshell: 
Spring offers pleasant temperatures and nature awakening from hibernation, but it can also be rainy and challenging for allergy sufferers.
In summer, mountain bikers benefit from long days and dry trails but sometimes have to contend with heat and crowded trails.
Autumn impresses with colorful landscapes and pleasant temperatures, but changeable weather conditions and slippery leaves can be challenging.
Winter allows for unique snow experiences and quieter trails but requires additional gear, preparation for cold conditions, and advanced riding skills.
Below, we dive deeper into each season and provide detailed insights into the pros and cons you should know!
Mountain Biking – The 4 Seasons at a Glance 
#1: Spring
Spring is here, and nature is finally waking up from its long winter slumber. 
For many people, the most beautiful time of the year!
But is this also the ideal time to get on your mountain bike? 
Advantages: 
Pleasant temperatures: Finally, we can banish the thick winter jackets into the closet.
Temperatures are gradually rising, and the weather is getting milder. 
Nature is awakening to new life: What could be more beautiful than driving through a blooming landscape? Spring allows you to get up close and personal with nature while enjoying the scent of fresh flowers and grasses.
Trail Conditions Improve: After the winter, trails are usually good to ride on again, and melt water provides grippy, moist soils.
Disadvantages: 
Rain and mud: Unfortunately, spring also brings rainy days. You'll need to be prepared to get dirty as definite.
Allergies and pollen: Spring can be a real challenge for allergy sufferers. Sneezing fits and itchy eyes are common companions on the mountain bike this time of year.
Trails may still be closed: In some regions, pathways are closed in spring to protect them from erosion or give nature time to regenerate.
#2: Summer
Summer is here!
Long days, bright sunshine, and perfect conditions for mountain biking, right? 
Let's take a closer look at the pros and cons of this time of year:
Pros: 
Longer days and more time for biking: Love hitting the trails into the evening hours? In the summer, you have the opportunity because the days are long and the temperatures are mild until late hours.
Dry and dusty trails: no more mud and puddles! In summer, the courses are mostly dry and offer excellent tire grip.
Variety of events and competitions: Summer is the peak season for mountain bike events, races, and festivals. So you're spoiled for choice when competing with other bikers or just having fun.
Cons:
Heat: High temperatures can get to you in the summer. Biking is often only possible during the midday hours. 
Overcrowding of trails and bike parks: In the summer, many mountain bikers are out and about, which means overcrowded routes.  
How does summer sound to you? Is it the ideal time to get on your mountain bike, or do you prefer another time of year?
Feel free to leave us a comment below!
#3: Autumn
Autumn is known for its colorful landscapes and pleasant temperatures. 
But is it also the best time for mountain biking? 
Let's take a look!
Advantages: 
Colorful landscapes: The leaves turn the most beautiful shades of red and yellow, transforming the trails into a true spectacle of color. This scenery is truly breathtaking and also inspires us every time anew! 
Pleasant temperatures: The temperatures in autumn are often ideal for mountain biking – neither too hot nor too cold. 
Less busy on the trails: fewer people are on the courses in the fall, so you can often enjoy more space and, most importantly, peace.
Disadvantages:
Harsh weather conditions in places: Fall can be moody, and the weather often changes quickly between sunshine, rain, and even snow. 
Shorter days and less daylight: Days get shorter, leaving less time for you to get out on the trails. 
Foliage on the trails: The colorful leaves look beautiful but can create slippery hazards. Be careful!
#4: Winter
Most people would associate winter with skiing or snowboarding rather than mountain biking. 
However, this time of year also offers its unique benefits. 
Exploring a snowy landscape on a mountain bike is a real dream between you and me. However, this requires the right equipment and, most importantly, a proper mountain bike (such as a fat bike).
Advantages: 
Snow-covered trails offer a unique experience: have you ever mountain biked on snow-covered trails? It's an experience you should take advantage of!
Fewer people on the trails: Many mountain bikers hang up their bikes in winter so that you can enjoy more space and peace on the trails.
Discover Fat Bikes: Fat mountain bikes are special mountain bikes with extra wide tires that are especially good for riding in the snow. Take advantage of the winter to get to know this particular model variant.
Disadvantages:
Cold temperatures and bad weather conditions: In winter, we have to deal with cold, ice, and snow. It's not a walk in the park or everyone's cup of tea.
Limited trail selection: In many areas, trails are closed in the winter or difficult to access due to snow and ice. 
Additional equipment required: You need special equipment to ride your mountain bike safely and comfortably in winter. This includes warm, functional clothing, gloves, and also special tires.
Conclusion
Now that we have learned about the advantages and disadvantages of each season, we can conclude that there is no one "best" season for mountain biking. 
Rather, it's your personal preferences that matter. 
We wish you a good ride in all weather conditions!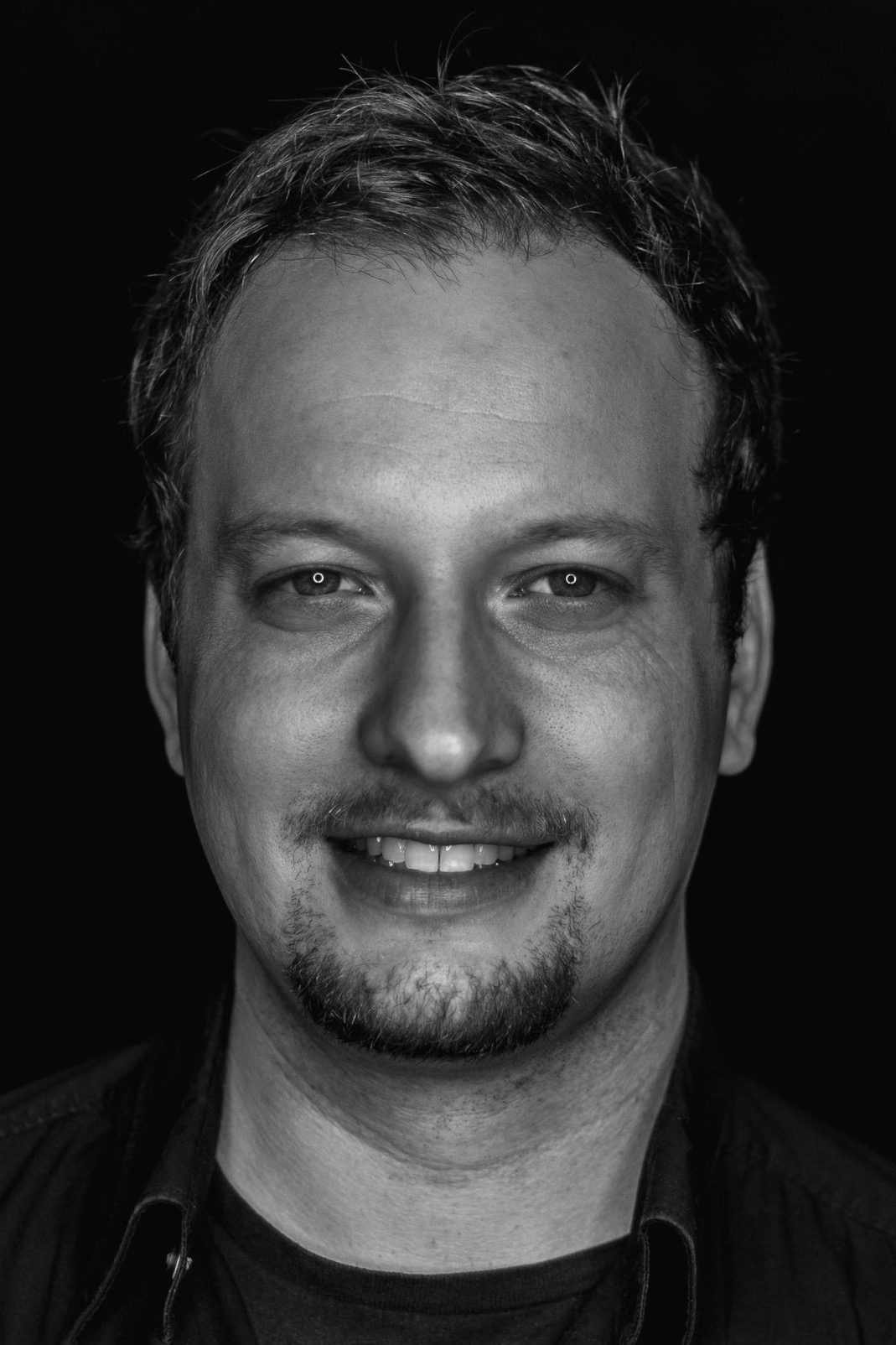 Hi dear visitor! I'm Sebastian, a bike maniac who loves to spend a lot of time on two wheels in nature (I love white chocolate, so I absolutely need a calorie-burning balance that's fun to boot 😅). Blogging is my second great passion. That's why cyclinghalloffame.com regularly features new bike-related content.
Advertising links are marked with *. We receive a small commission on sales, nothing changes for you.