What is the difference between men's and women's mountain bikes? Is there one at all? 
We want to get to the bottom of this elementary question in this article. 
We'll take a detailed look at the different requirements women and men place on a mountain bike and show you the subtle differences. 
One thing in advance: A women's mountain bike can only sometimes be ridden by a man – and vice versa. In this article, we'll tell you what to look out for.
Let's get right to it!
Advertising links are marked with *. We receive a small commission on sales, nothing changes for you.
Are There Special Women's and Men's Mountain Bikes?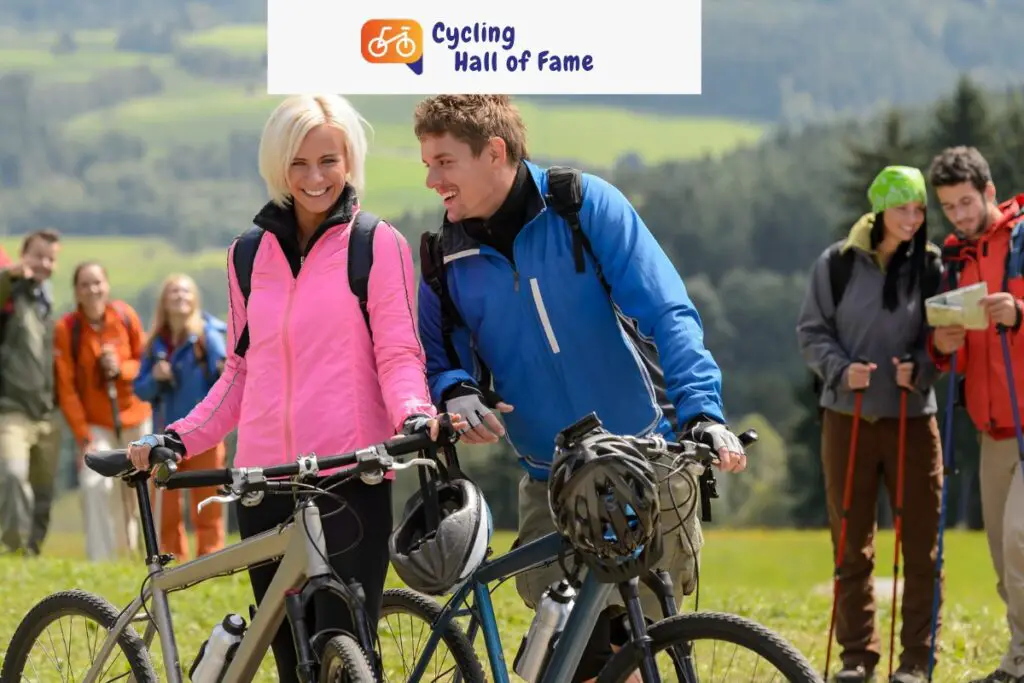 Yes, there are special women's and men's mountain bikes tailored to the different body proportions, needs, and capabilities of the two sexes. 
You'll find differences in frame geometry, saddle, handlebars, stem, suspension, and damping, among other things. 
Here's a quick overview before we get into the details: 
| Feature | Men's Mountain Bike | Women's Mountain Bike |
| --- | --- | --- |
| Frame Geometry | Longer Reach, Lower Stack | Shorter Reach, Higher Stack |
| Saddle | Narrower and Longer | Wider and Shorter |
| Handlebars | Wider | Narrower |
| Stem | Longer | Shorter |
| Suspension & Damping | Tuning for Higher Body Weight | Tuning for Lower Body Weight |
| Gearing | Heavier Gearing | Lighter Gearing |
| Shift & Brake Levers | Larger Levers | Smaller Levers, Adjustable |
The Differences Between Men's and Women's Mountain Bikes in Detail
Now that we've roughly outlined the differences between men's and women's mountain bikes let's go into more detail and closely examine the various components and gender-specific adjustments. 
Frame geometry and size 
Men and women generally have different body proportions. Therefore, mountain bikes must also be adapted accordingly.
A crucial factor here is stack and reach. 
Stack refers to the vertical distance between the bottom bracket and the top of the head tube, while reach is the horizontal distance from the center of the bottom bracket to the center of the head tube. 
On average, women have longer legs but shorter arms than men, which means that a women's mountain bike will generally have a shorter reach but a higher stack in proportion.
Some bike manufacturers, such as Liv, focus on developing special mountain bikes for women with gender-specific geometry. 
Liv is no exception, however, as other brands offer modern mountain bikes with adapted geometries within their model ranges. The Specialized Stumpjumper, for example, is available in both a men's and women's version. 
Saddle 
Riding on an uncomfortable saddle for several hours is an absolute horror. 
To avoid such strains, choosing the right saddle for your mountain bike is enormously important. 
Men and women differ in their anatomy in the pelvic area, which automatically means that the saddles must also be designed differently to offer both sexes the best possible sitting comfort.
Women-specific saddles are usually slightly wider and shorter than men's saddles, which is better to accommodate the shape of the female hip bone. In addition, women's saddles often have more padding in the front to protect the female pubic arch. 
Men's saddles, on the other hand, are narrower and longer.
Tip: To find the right saddle for you, testing several real-life models is essential. More than a test sitting in the store is needed.
Handlebar and stem 
The right combination of handlebar width, shape, and stem length can greatly affect your control and comfort on the mountain bike.
In most cases, women have narrower shoulders than men. Therefore, women's mountain bikes are often equipped with narrower handlebars. 
This narrower handlebar makes handling easier and significantly reduces the load on the shoulders and wrists, allowing for a longer biking experience without arm and hand fatigue. 
The shape of the handlebars, by the way, can also vary.
Women's mountain bikes also often have a shorter stem (the part of the bike that connects the handlebars to the head tube) to compensate for the shorter reach and allow for a more comfortable riding position.
Suspension and damping 
A mountain bike's suspension and damping are critical to ensuring comfort and control on rough trails. 
Men and women often have different preferences and needs regarding suspension and damping, so it's important to consider these differences.
One of the most important aspects here is damping tuning: since women are, on average lighter than men, they often need a softer damping tuning to get the most out of the suspension. 
Some manufacturers, such as Fox or RockShox, take this fact into account and offer gender-specific damping tunings perfectly adapted to women's weight and riding style.
Note: However, customizing the suspension and damping is still important to ensure the best riding experience. 
Gear shifting and brakes 
Women generally have smaller hands than men. Because of this anatomical fact, shift and brake levers must be adjusted to be easy and comfortable to reach. 
Many manufacturers offer adjustable levers that can be adjusted to fit individual hand sizes.
There are also differences in gear ratios and gear changes. 
In most cases, women will exert less force on the pedals than men. They may benefit from a lighter gear ratio to make pedaling easier. 
Frequently Asked Questions 
What is a unisex mountain bike? 
A unisex mountain bike is designed for both genders and has neutral geometry.
Can men also ride mountain bikes for women? 
Yes, a man can ride a mountain bike for a woman (and vice versa) as long as the geometry and size of the bike match that of the man. 
Why do women's bikes have curves? 
The curves are to make it easier to get on and off the bike. 
How can you recognize a mountain bike for women?
Mountain bikes for women usually have a shorter reach, a higher stack, and other components specially adapted for women. These include, among other things, the saddle and the suspension.
Conclusion
In this article, we've examined the differences between men's and women's mountain bikes. These differences are most apparent in frame geometry, saddle, handlebars, stem, suspension, damping, gears, or brakes. 
Nevertheless, you should consider your circumstances when buying a mountain bike because a women's bike does not automatically fit every woman – the same applies to models designed specifically for men.
Therefore, try different models and settings and seek expert advice to discover the best possible model!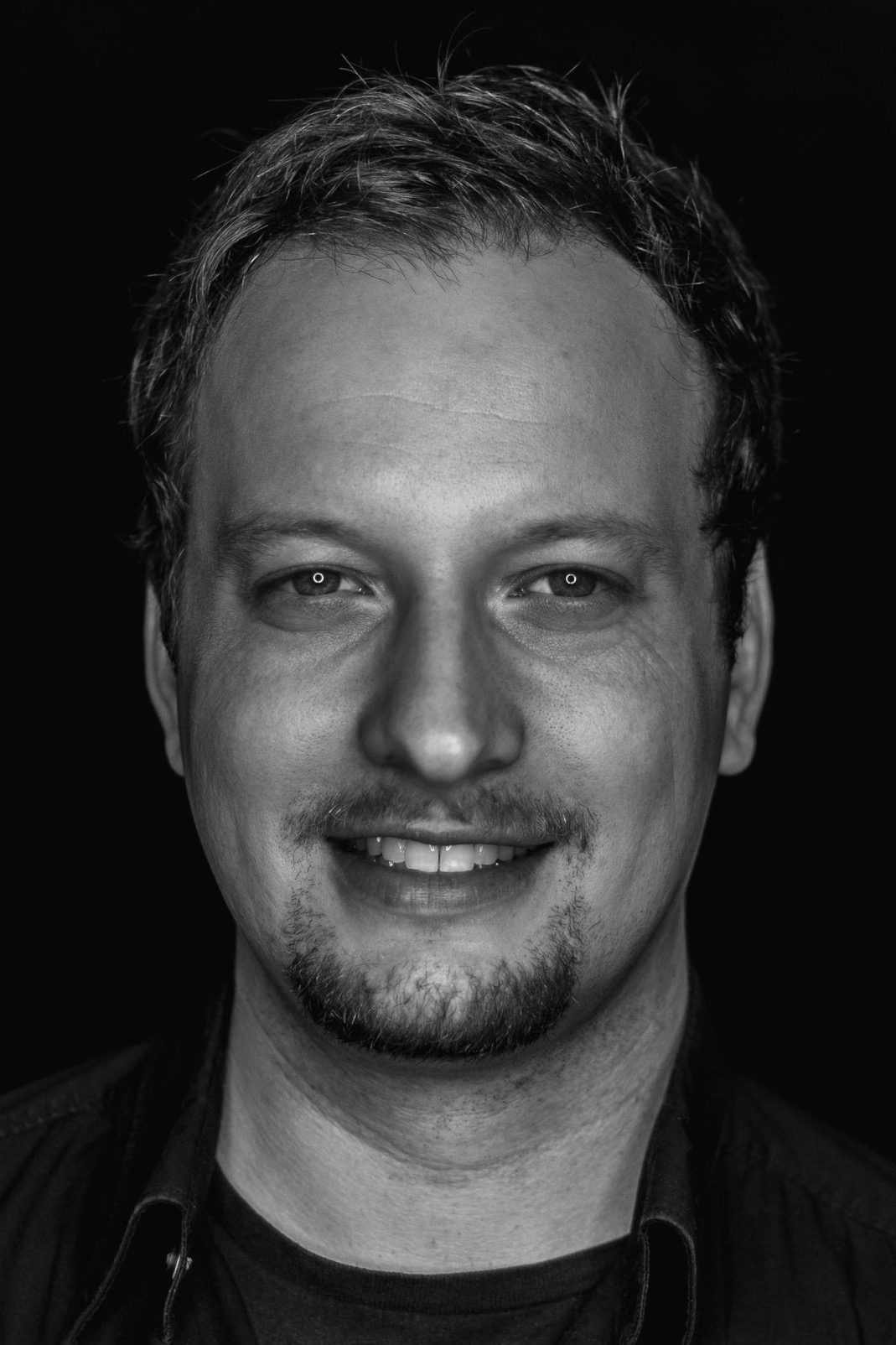 Hi dear visitor! I'm Sebastian, a bike maniac who loves to spend a lot of time on two wheels in nature (I love white chocolate, so I absolutely need a calorie-burning balance that's fun to boot 😅). Blogging is my second great passion. That's why cyclinghalloffame.com regularly features new bike-related content.
Advertising links are marked with *. We receive a small commission on sales, nothing changes for you.