Are you torn between the agility of the Ibis Ripley AF and the sheer brute force of the Ibis Ripmo AF?
These two siblings from Ibis Cycles are designed to excel in different aspects of mountain biking, but they share the same DNA of uncompromising performance.
Both of them are decent at handling everything from smooth singletrack to gnarly descents – they offer far more than other options on the market do.
However, between themselves, they outperform each other here and there in subtle ways. In this article, we'll compare them both and break down the differences so you can find the best fit.
Advertising links are marked with *. We receive a small commission on sales, nothing changes for you.
Ibis Ripley AF vs. Ripmo AF: Quick Look At The Differences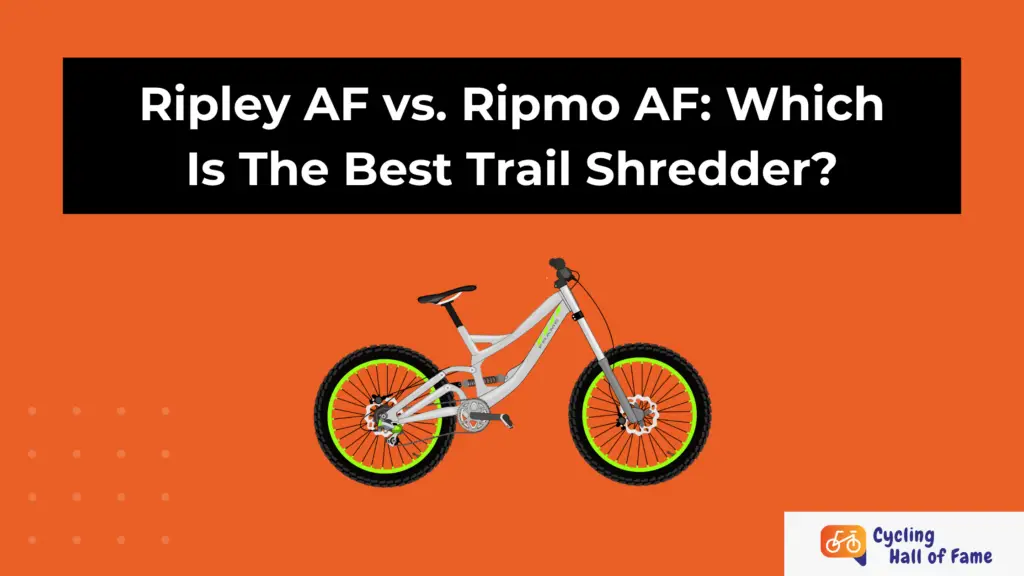 Here's a quick glimpse of the basic differences before we get into details.
| | | |
| --- | --- | --- |
| Factor | Ripley AF | Ripmo AF |
| Climbing | Better | Worse |
| Descending | Worse | Better |
| Frame Weight | Lighter | Heavier |
| Component Quality | Excellent | Excellent |
| Handling | Agile and responsive | Stable and controlled |
| Ride Characteristics | Excellent for tight trails and technical terrain | Excellent for aggressive trail riding and enduro racing |
Ripley AF Vs Ripmo AF: Details Explored
Now, let's go more in depth into the comparison between both.
Climbing Capability
Winner: Ripley AF
The Ripley AF has a lighter weight and more relaxed geometry compared to the Ripmo AF, so it makes scaling steep inclines easier. It also has a DW-Link suspension system, which provides traction and small bump absorption on rough terrain. 
If venturing onto singletrack trails or going on long rides is your thing, the Ripley AF's climbing capabilities are far beyond what its counterpart can offer.
However, the Ripmo is still a decent alternative for the job if you like its other features – its longer travel works well for the job.
Descending Capability
Winner: Ripmo AF
In contrast to the earlier point, the Ripmo AF has greater travel and aggressive geometry, making it a superior pick for going down rough and challenging terrain. 
Thanks to its overall build and slightly slacker 64.9° headtube, it can handle big jumps, drops, and technical trails easily.
Although, the Ripley still comes fairly close in this regard – it can still roll down technical descents without issues. 
But if you enjoy adrenaline and want the most speed, the Ripmo will be a more satisfactory choice.
Frame Weight
Winner: Ripley AF
The weight is one of the most noticeable differences between both bikes – it affects how easy or hard it is to ride through technical terrains.
In this regard, the Ripley AF steals the show. Its frame weighs 7.45 pounds with shock, which is lighter than the Ripmo AF's frame weight of 8.25 pounds with shock. 
The lighter frame gives the Ripley AF an edge in agility and responsiveness on singletrack trails and climbing efficiency. 
On the other hand, the Ripmo AF's heavier frame is designed for rougher use and provides more stiffness and stability.
Components
Winner: Tie
The Ripley and Ripmo share one common feature: they boast top-tier mountain bike components. 
Both models have different builds that use powerful drivetrains to add to their performance. 
There's the AF NGX build, which uses the SRAM NX/GX Eagle 12-speed groupset – to enhance climbing and paddling. 
There are also the AF Deore and AF SLX builds, which use Shimano groupsets.
You can mod both bikes with other various MTB build kits easily to fit them to your riding style.
Handling and Ride Characteristics
Winner: Tie. It Depends.
The Ripley AF and the Ripmo AF have different handling and ride characteristics that suit different trail preferences.
The Ripley AF is optimized for trail riding, offering agile and responsive performance. Its short chainstays and steep head angle allow it to easily maneuver tight trails, making it ideal for exploring varied terrain and overcoming technical obstacles.
The Ripmo AF is geared towards aggressive trail riding, especially in the enduro category.
It offers outstanding stability and control, thanks to its long wheelbase and slack head angle that enable it to handle high speeds and steep descents confidently.
So Ripley AF or Ripmo AF?
It depends.
The Ripley AF and the Ripmo AF are excellent 29er trail bikes that share features such as the DW-Link suspension system and an aluminum frame. 
However, they also have significant differences in geometry, weight, travel, and handling.
The Ripley AF has a lighter frame, a steeper geometry, and less travel (120mm rear / 130mm front). This makes it agile and responsive on the trails. It's a bike that makes trail riding fun, offering great efficiency and versatility. 
Meanwhile, the Ripmo AF has a heavier frame, a slacker geometry, and more travel (147mm rear / 160mm front). This makes it stable and composed on the descents.
It's ideal if you like to ride fast, hit big features, and shred steep descents along your trails. It can offer you confidence, speed and control.
FAQs
Is the Ibis Ripmo AF an enduro bike? 
Yes, it is an enduro bike with 147/160mm travel and a 64.9/76 degree geometry.
What chainline is the Ibis Ripmo AF?
The Ibis Ripmo AF has a 52mm chainline.
Is Ibis Ripley a downcountry bike? 
The Ibis Ripley is primarily a trail bike but it can also work as a downcountry bike. With 120mm of front and rear travel and a 65.5-degree head tube angle, it offers a balance between climbing efficiency and technical descent capability.
What is the max dropper post for Ripley AF?
The Ripley AF has a maximum seatpost insertion of 300mm, allowing for a dropper post with a maximum travel around 200mm. Please note that the actual travel may vary based on seatpost length and saddle height.
Final Thoughts
The Ibis Ripley AF and Ibis Ripmo AF are true trail riding powerhouses, renowned for their ability to conquer challenging terrain and leave riders beaming with joy. 
Having explored their strengths, weaknesses, and intricacies in our comparison, you should now be able to make the right decision
Whether you prioritize nimble agility or raw power, both bikes offer advantages. It's all about aligning your personal preferences with the demands of your off-road adventures.
In the end, the choice is yours. Trust your instincts, consider your needs, and select the bike that will be your perfect off-road companion.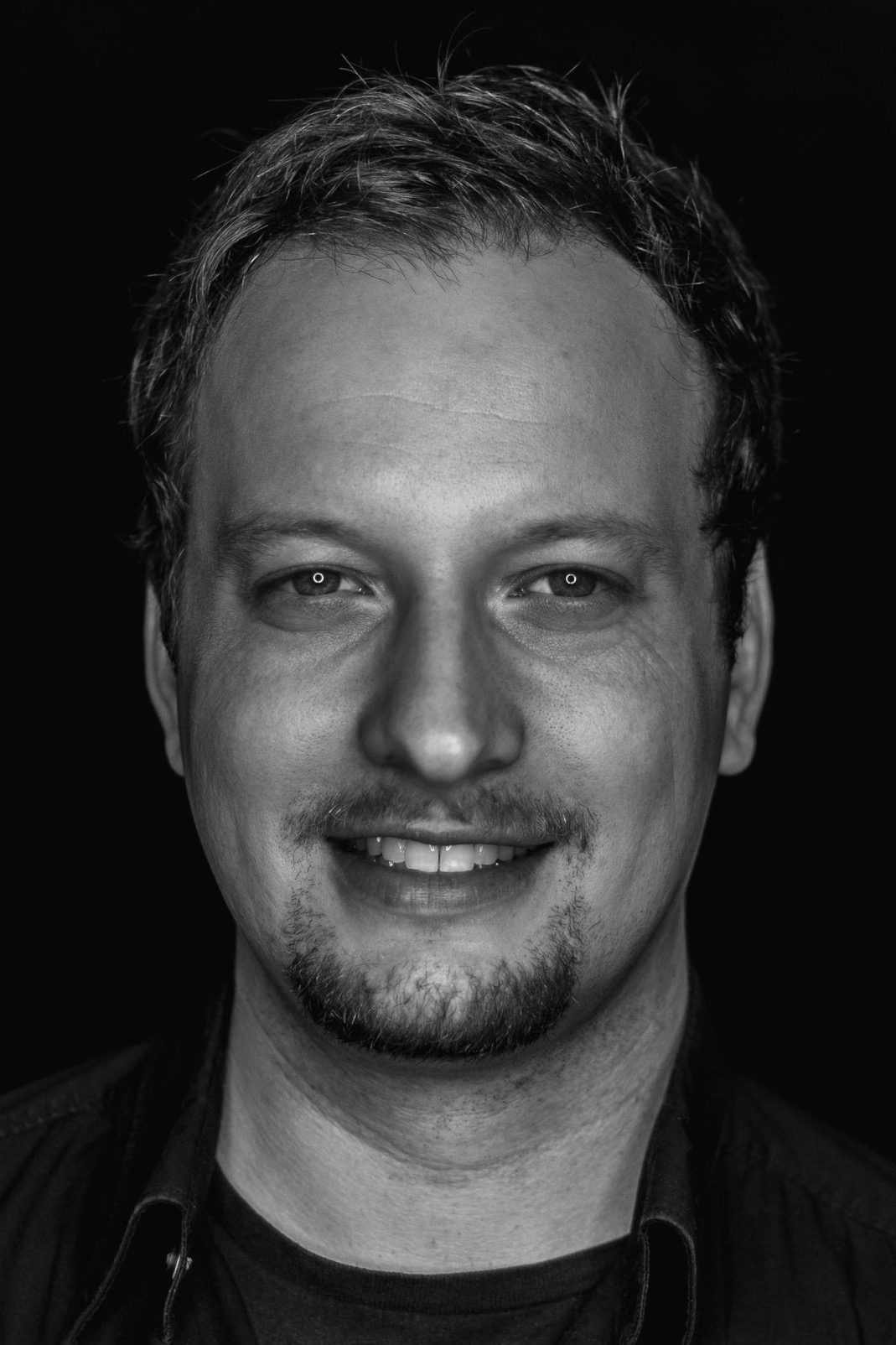 Hi dear visitor! I'm Sebastian, a bike maniac who loves to spend a lot of time on two wheels in nature (I love white chocolate, so I absolutely need a calorie-burning balance that's fun to boot 😅). Blogging is my second great passion. That's why cyclinghalloffame.com regularly features new bike-related content.
Advertising links are marked with *. We receive a small commission on sales, nothing changes for you.