Looking to unleash your inner daredevil and conquer any trail in your path?
A high-performance fork can help you do just that. You can shred the gnarliest terrain with the right fork and take on the steepest hills with zero bumps.
In this article, we'll break down the differences between products of the best lineups on the market – the RockShox Judy and the RockShox Recon forks. 
We'll discuss all the big and subtle differences so you can make the best decision, whether you're a seasoned rider or a newbie.
Advertising links are marked with *. We receive a small commission on sales, nothing changes for you.
Quick Look At The Difference Between RockShox Recon And Judy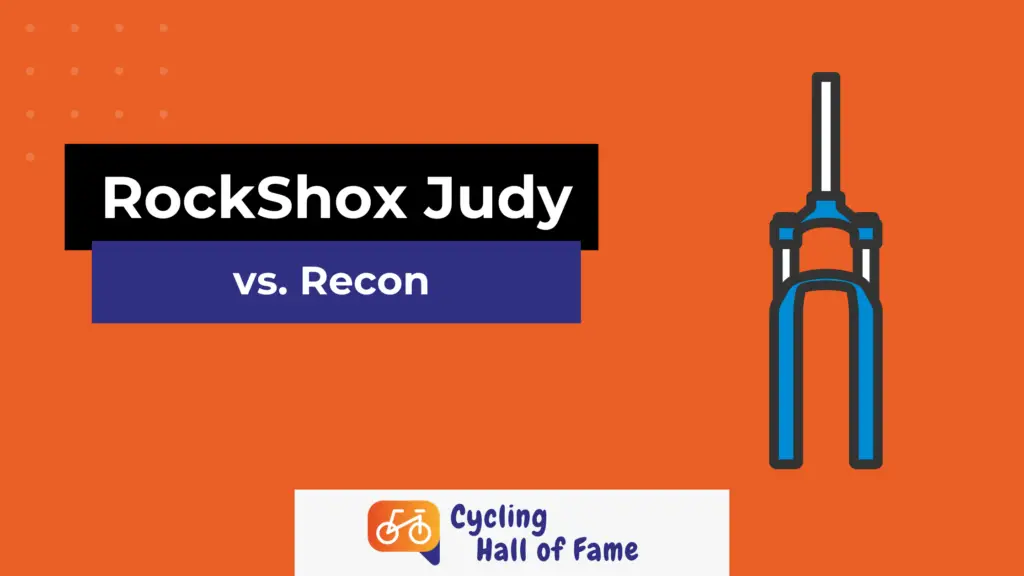 Here are the basic differences between both.
| | | |
| --- | --- | --- |
| Feature | Judy | Recon |
| Weight | Lighter | Heavier |
| Travel | Has only popular less-MTB oriented travel options. | Includes higher travel options that are good for aggressive riding. |
| Spring  | Solo Air | Coil |
| Damping | More adjustable | Less adjustable |
| Overall | Best lightweight and versatile option. | Best option for aggressive styles. |
| Price | More expensive | Less expensive |
RockShox Judy Vs. Recon
Now, let's do a proper detailed comparison.
Weight
Winner: Judy.
Every gram counts when you're flying down a trail or grinding uphill. 
The Judy lineup gets the upper hand in this category – most of its models are lighter. For instance, the 100mm variant of the Judy Gold RL only weighs 1787g. 
Meanwhile, the Recon variant of the same name is 1929g.
Travel
Winner: Recon
Both series offer a range of travel options.
The best models from each lineup – Judy Gold RL, Judy Silver TK, Recon Gold RL and Recon Silver TK all come with the usual 100 mm and 120 mm variants. 
Although, if you're into hardcore shredding, then the Recon lineup is better, as you can also find 150mm – so it wins in this comparison. But both lineups are great for casual cruising, though.
Spring Type
Winner: Draw. It depends.
The Judy and the Recon lineups have different Spring Types for different preferences.
If you like tinkering with your ride to make it fit your weight and riding style, then you might like the Judy forks – they usually come with Solo Air springs. 
On the other hand, if you'd rather have something that's easy to set up and maintain, you might find the Recon lineup's Coil Springs a better fit for you.
Damping
Winner: Judy
You want a fork that can easily handle high speeds and rough terrain when you're tearing up the trails.
In this case, you'll find Judy suspension forks more useful. 
Their models are more often available Motion Control dampers, providing easy adjustability to handle any terrain. These dampers enable you to fine-tune your ride for even smoother performance on any trail.
Although not as significant, Recon forks have their own advantages, despite not there not being many Motion Control options available on the market. 
They feature simpler and easier-to-maintain TurnKey dampers, making them a good option for beginners or riders who don't need extensive adjustments.
Performance
Winner: Draw. It depends.
With larger stanchions and increased stiffness, the Recon fork is better suited for aggressive riders and light trails, while the Judy fork is ideal for XC riding. 
However, with some adjustments, experienced MTB riders can also make the Judy fork work well for more aggressive riding. 
That being said, the Recon fork comes with tuning out of the box, making it the better choice for those who don't want to tweak their setup.
Price
Winner: Recon
The Recon series is the more affordable option. For around the same price points as all its Judy counterpart models, you can snag models that boast slightly bigger stanchions. 
You can get plenty of great benefits from Judy forks too though, such as high adjustability.
Which Is Better RockShox Judy Or Recon?
So, which fork is right for you? It depends.
Are you a speed demon or a control freak? Do you hit smooth XC trails or rough, gnarly terrain? Consider all these options before making your pick.
The Judy is the nimble lightweight, perfect for beginners and XC riders who want a smooth ride. It's easy to adjust and offers a great bang for your buck.
But if you're an experienced rider craving stability and durability, the Recon is the way to go. Its stiff build can handle even the most aggressive riding and toughest terrain.
And if you still can't decide, you can always go to a bike shop and take both out for a spin. 
FAQs
Are RockShox Judy and Recon forks compatible with different wheel sizes?
Yes, RockShox Judy and Recon forks are compatible with different wheel sizes. The Judy fork is available in 26″, 27.5″, and 29″ wheel sizes, while the Recon fork is available in 26″, 27.5″, 29″, and 27.5+" wheel sizes.
Can I upgrade the damping technology in RockShox Judy or Recon forks?
No. There are no upgrade kits available for forks from either lineup.
What maximum tire width can RockShox Judy and Recon forks accommodate?
The maximum tire width that RockShox Judy and Recon forks can accommodate varies depending on the fork model and wheel size.
For example, the Judy Silver TK fork with a 26″ wheel can accommodate tires up to 2.3 inches wide, while the Recon Silver TK fork with a 29″ wheel can accommodate tires up to 2.8 inches wide.
Final Thoughts
Your mountain bike fork is more than just a piece of gear – it's an integral part of your ride. It's what connects you to the trail and can make all the difference in your ride, with how you feel every bump, jump, and turn.
Don't settle for a subpar fork that will hinder your performance and enjoyment on the trails. Upgrade to a fork from either of these lineups – your bike and skills deserve the best.
And don't forget to double-check the compatibility of the fork with your bike before buying. The right fork can make a huge difference in your confidence and precision on the trails.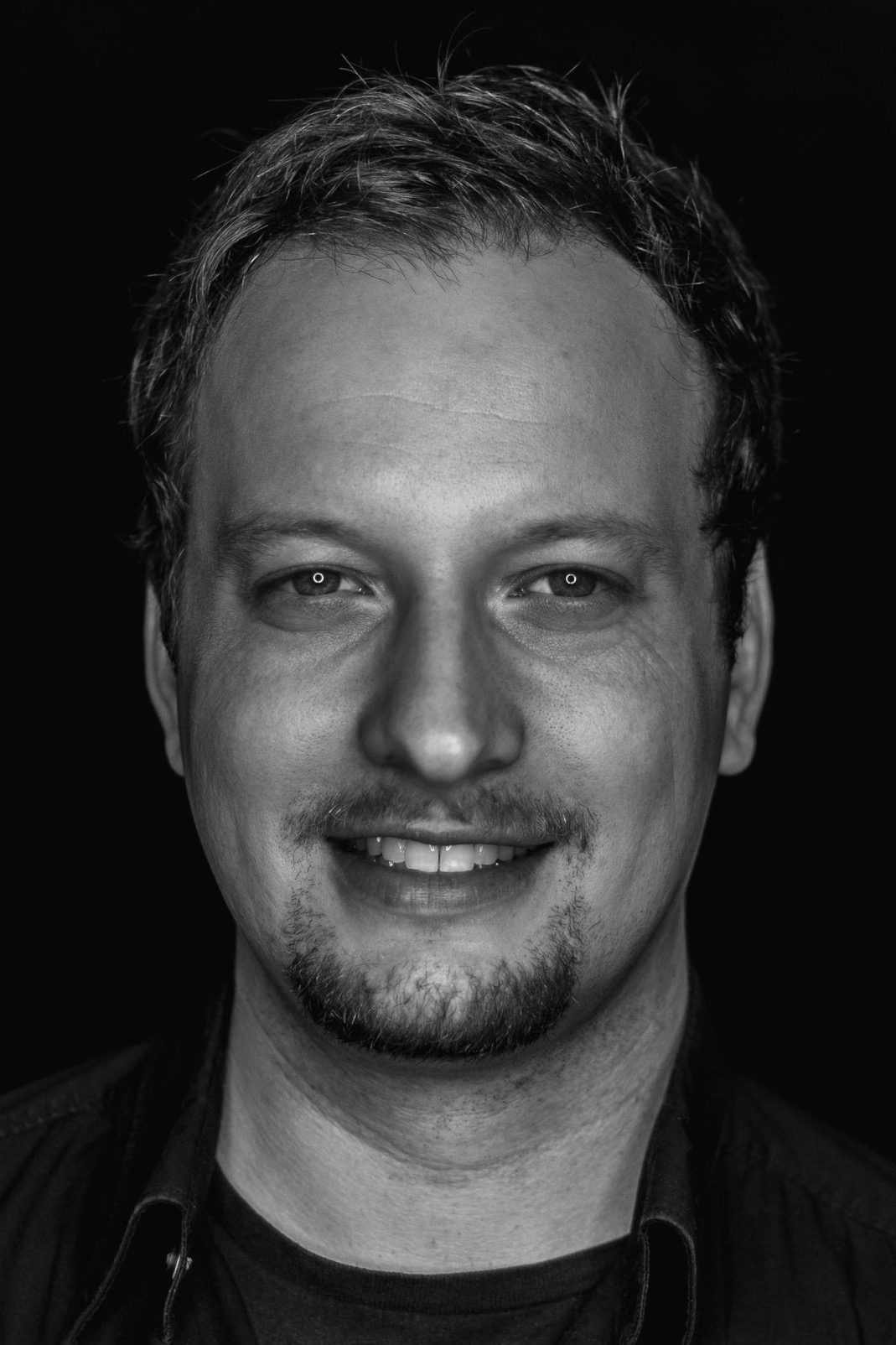 Hi dear visitor! I'm Sebastian, a bike maniac who loves to spend a lot of time on two wheels in nature (I love white chocolate, so I absolutely need a calorie-burning balance that's fun to boot 😅). Blogging is my second great passion. That's why cyclinghalloffame.com regularly features new bike-related content.
Advertising links are marked with *. We receive a small commission on sales, nothing changes for you.