The right drivetrain can make a world of difference in your mountain biking adventures, offering precision, durability, and enhanced performance. 
You can effortlessly shift gears as you conquer challenging trails, seamlessly transitioning from uphill climbs to downhill descents.
That's why picking the right drivetrain is important. SRAM's SX Eagle and Shimano's Deore are some of the best, but they seem quite similar at a surface level. 
So, which one should you go for? 
In this article, we'll break down all the differences and help you find the best pick for your riding style.
Advertising links are marked with *. We receive a small commission on sales, nothing changes for you.
Shimano Deore Or SRAM Sx Eagle: Quick Comparison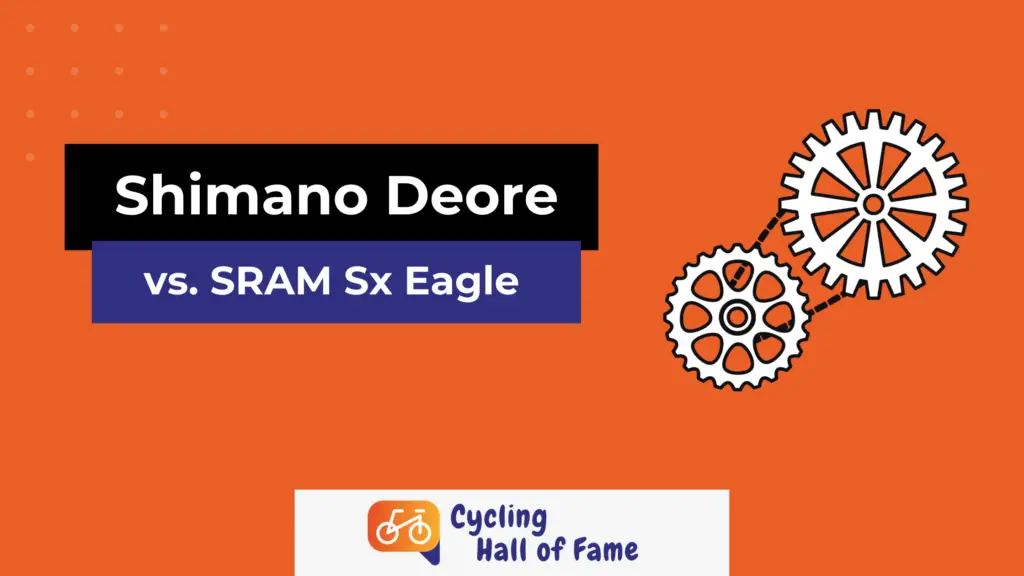 Here's a quick look at the main differences before 
| | | |
| --- | --- | --- |
| Component | Shimano Deore | SRAM SX Eagle |
| Rear Derailleur | Smooth, stable, reduced noise. | Lighter, cost-effective. |
| Crankset | More versatile performance. | More adjustable. |
| Cassette | Wider range. | Accessible, standard compatibility. |
| Shifter | Comfortable, quick shifting. | Durable, reliable. |
| Chain | Durable, high-performance. | Almost as durable, easier to maintain. |
Shimano Deore Vs SRAM SX Eagle
Now, let's get to the actual comparison.
Rear Derailleur
Winner: Tie
The Shimano Deore and SRAM SX Eagle rear derailleurs offer different advantages. The Deore features a clutch switch to reduce chain slap and noise, prioritizing smooth shifting and stability for demanding trails. 
In comparison, the SX Eagle rear derailleur is lighter and cost-effective with a steel construction, providing reliable performance at an affordable price, appealing to riders seeking value and durability.
Crankset
Winner: Tie
The Shimano Deore crankset stands out for its refined spindle system, enhancing pedaling efficiency. It offers two chainring options, providing riding versatility for various terrain. 
Conversely, the SRAM SX Eagle crankset is flexible with an additional chainring option and compatibility with a wider range of bottom bracket standards, suitable if you're seeking adjustability.
Cassette
Winner: SRAM SX Eagle
The Shimano Deore cassette offers a wider gear range and lighter weight which can help with diverse trail conditions. However, it requires a specific freehub body, the Micro Spline. 
Meanwhile, the SRAM SX Eagle cassette has a narrower gear range, is slightly heavier, but fits a standard Power Spline freehub body, providing a more accessible option for maintenance and repairs. So overall, the SRAM SX Eagle is better.
Shifter
Winner: Shimano Deore
The Shimano Deore shifter boasts an ergonomic, adjustable lever design, ensuring a comfortable grip for precise shifting.
Its Rapidfire Plus feature enables quick gear changes, which is especially useful for swift transitions on technical trails. 
The SRAM SX Eagle shifter is still good though, as it has a durable trigger design with features like X-Actuation and Zero Loss, ensuring reliable shifts during demanding off-road rides.
Chain
Winner: Shimano Deore 
The Shimano chain wins by a pinch just because of raw performance – it offers durability and performance for rugged terrains. Thanks to the exceptional resistance to wear and tear, you can pedal smoothly for a long time – it won't break down on you easily.
In contrast, the SRAM chain offers strength and convenience. Its solid pin construction provides a robust foundation for demanding trails. Plus, the user-friendly PowerLock connector makes maintenance even easier than the Deore.
FAQs
What is the Shimano Deore equivalent of SRAM SX Eagle?
Shimano Deore M6100 is the equivalent of SRAM SX Eagle. Both are 12-speed drivetrains with a wide range of cassettes and similar performance.
What level is SRAM SX Eagle?
SRAM SX Eagle is an entry-level groupset.
Where does Shimano Deore rank?
Shimano Deore ranks as a mid-range groupset.
Does the SRAM SX Eagle derailleur have a clutch?
Yes, the SRAM SX Eagle derailleur has a clutch that is always on.
Can I put a SRAM SX Eagle or Shimano Deore on a road bike?
You can put a SRAM SX Eagle or Shimano Deore on a road bike, but you may need to make some modifications such as changing the freehub body, the shifters, the brakes and the chainline.
It may not be worth the hassle and cost unless you really want a wide-range cassette for your road bike.
Can you use the SRAM Eagle chain on Shimano?
Yes, but it may not shift as smoothly as a Shimano chain. The SRAM Eagle chain is narrower and has different shaped links than the Shimano chain, which may affect the shifting performance and compatibility.
Final Thoughts: Is Shimano Deore Better Than SRAM SX Eagle?
Yes. Overall, it's the better option. The Shimano Deore will give you the best possible performance. However, this groupset is heavier with all parts combined and costs more than the Eagle. 
It also won't provide as many benefits to experienced riders that like to customize their setups. 
The SRAM SX Eagle isn't as good as the Shimano Deore, but it's a close runner-up. It'll be a great drivetrain for most riders, especially those with a lower budget.
Before picking, keep in mind that your ride's drivetrain can transform your pedal strokes into an unstoppable force on the trails. You should take time to choose carefully, even if the Deore looks like the obvious choice. 
Think about your needs, preferences and skills before you do so.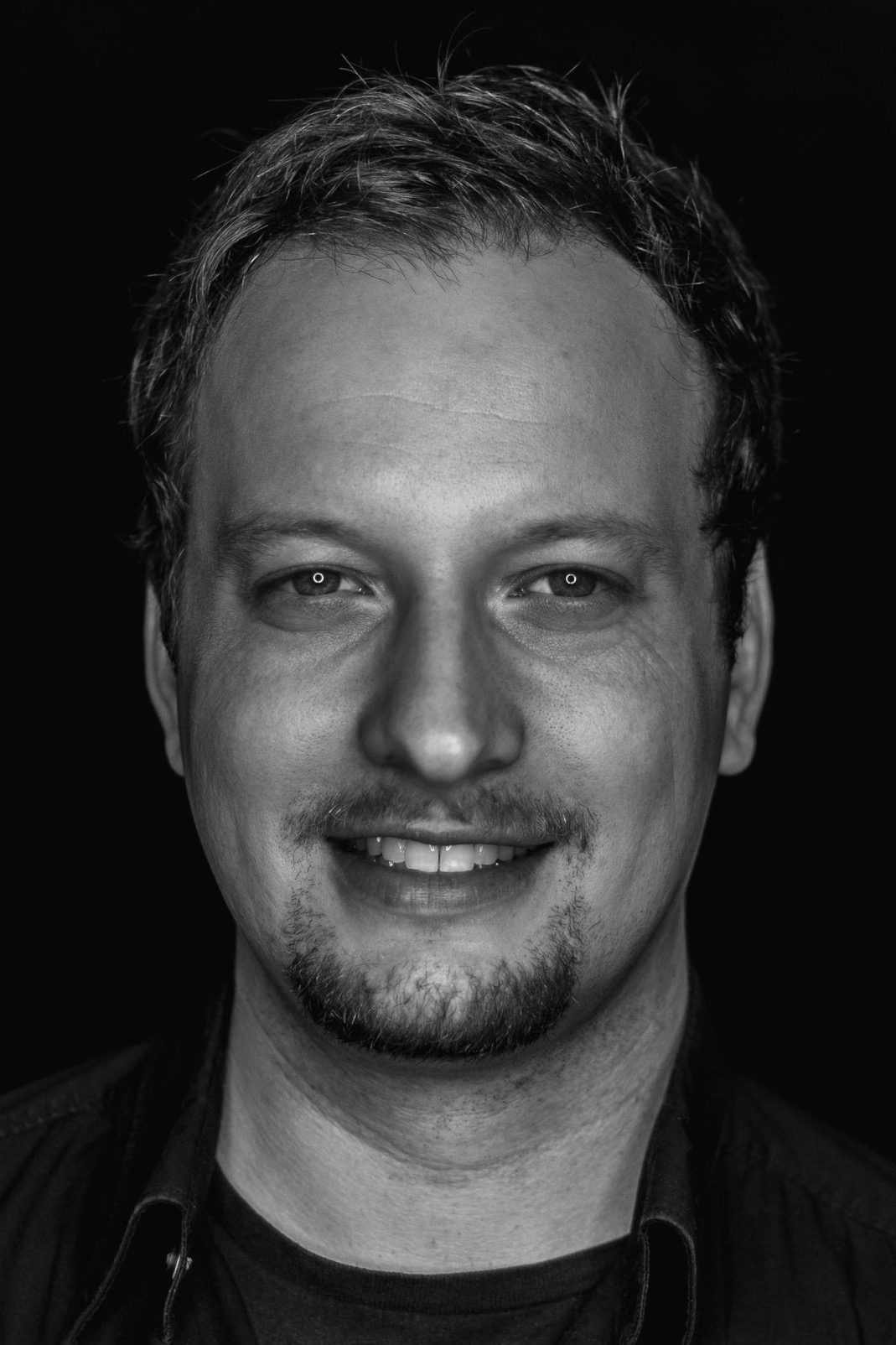 Hi dear visitor! I'm Sebastian, a bike maniac who loves to spend a lot of time on two wheels in nature (I love white chocolate, so I absolutely need a calorie-burning balance that's fun to boot 😅). Blogging is my second great passion. That's why cyclinghalloffame.com regularly features new bike-related content.
Advertising links are marked with *. We receive a small commission on sales, nothing changes for you.