Considering upgrading to a Shimano Steps system for your mountain bike? We'll break down Shimano's two best options, so you can make the right choice and become a pro shredding the gnarliest trails.
In this article, we'll compare the Shimano Steps E7000 and E8000 based on our tests, covering everything from handling and terrain down to the controls, display, and riding experience.
By the end, you'll have all you need to get a smooth and thrilling mountain bike ride. Let's get started. 
Advertising links are marked with *. We receive a small commission on sales, nothing changes for you.
The Shimano Steps E7000: A Basic Overview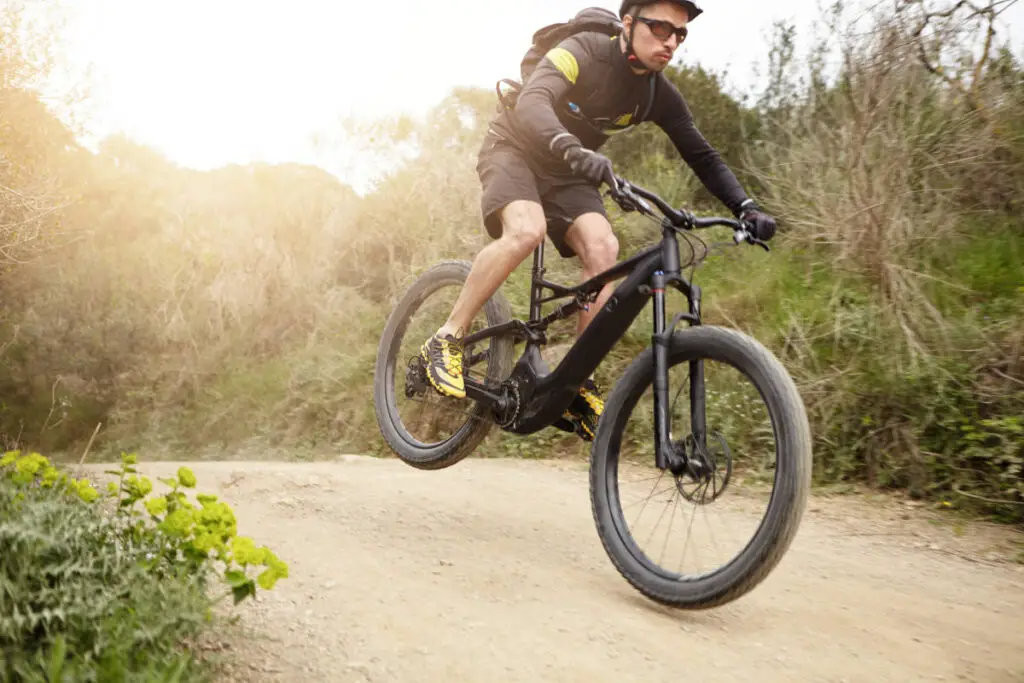 If you've only recently come to know of these systems, we'll give you a quick rundown of them. 
Let's start with Shimano Steps E7000. The E7000 is a great system for people who want to have fun bike rides and explore new trails. It's user-friendly and has different support modes that allow you to choose how much help you need while riding. 
Additionally, the left-hand switch is designed to work with a seat post lever, which is useful for experienced riders. The display is also easy to read, and you can even connect it to your phone or GPS device.
The Shimano Steps E8000: A Basic Overview
The Shimano Steps E8000 is an eMTB system that's great for experienced bikers looking for a challenge. It makes it easier to ride on steep hills and rough terrain, and you can adjust the level of support it provides.
The controls are easy to use, and there's a special mode to help you walk your bike uphill.
Quick Glimpse: Shimano Steps E7000 vs. E8000
Here's a brief overview of the main differences between both systems.
| | | |
| --- | --- | --- |
| Key Differences | Shimano Steps E7000 | Shimano Steps E8000 |
| Best For | Light off-road use, bike trails, and city streets. | Rugged and technical terrain, full-fledged mountain biking. |
| Display | Simple monochrome LCD, and third-party options. | Small but colorful, feature-rich, smartphone-compatible. |
| Skill Level | Beginning to intermediate riders. | Advanced riders capable of confidently tackling difficult obstacles. |
| Q-Factor | Narrow. | Wider. |
| Control | Responsive. | Fine Control. |
| Customization | Customizable output via E-Tube app. | N/A. |
| Battery Capacity | Multiple options, up to 165 km on Eco mode. | 500Wh Lithium-Ion, quick and easy to charge. |
| Water-resistant Design | Yes. | Yes. |
Shimano Steps E7000 Vs E8000: In Depth Comparison
Both the E7000 and E8000 are high-quality and offer customizable support modes, so sometimes it's difficult to determine which one is objectively better. 
However, we'll provide you with detailed comparisons of the two here to make things crystal clear. Let's get started.
Handling and Control 
Winner: E8000 
The Shimano Steps E7000 and E8000 are both off-road bikes, but they each have their strengths.
The E7000 is great for lighter off-road use, like bike trails or city streets, because it has a really responsive ride that's easy to handle. It also has a narrow Q-factor that makes it more comfortable to ride naturally, and the handlebar controls are simple and minimalistic, so you can focus on enjoying your ride.
On the other hand, the E8000 is designed specifically for tackling rough terrain, with short chain stays and a wider Q-factor that gives you fine control.
It even has an adaptive Trail mode that's derived from its mountain bike heritage, which makes the power feel more natural and helps you ride more confidently. 
While both of these can be handled well, the E8000 is what we'd recommend for full-fledged mountain bikers.
Display Quality
Winner: E8000 
When it comes to off-road biking, having a clear and easy-to-read display can make all the difference. 
The E7000 has a simple 3.5cm monochrome LCD screen that's easy to read and allows for third-party display options. It also offers smartphone connectivity through the E-Tube RIDE app, which lets you keep track of your ride data from your phone. 
However, the display is not as feature-rich as the E8000's.
The E8000 has a small but colorful display that shows key settings like speed, range, and assistance mode. It can be connected to your smartphone using the STEPS 7000 display, and the display is more feature-rich than that of the E7000. 
Considering that you want to have the absolute highest control over your bike while you're cruising through rough terrains, the E8000 would be the best fit. 
Available Support Modes
Winner: E8000 
Both the Shimano Steps E7000 and E8000 have three support modes: Eco, Trail, and Boost. The E7000 has the added bonus of allowing you to customize the output of the drive system based on your preferences through an app called E-Tube.
This feature provides a more personalized riding experience, tailored to your individual needs.
The E8000, however, is designed to handle rugged and technical terrain, with a Boost mode that can give you up to 300% assistance. This makes it an ideal choice for riders who require extra help when tackling steep grades or navigating challenging trails.
Noise Level
Winner: Tie 
Both the Shimano Steps E7000 and E8000 are designed to operate quietly, minimizing any noise generated by the motor. The E7000 is optimized for quiet operation, so it's perfect for use in quiet neighborhoods or natural environments. 
Similarly, the E8000's motor noise is also kept to a minimum, ensuring a seamless and enjoyable ride experience, even when you're using Boost mode. Whether you opt for the E7000 or E8000, you can expect a peaceful and smooth ride.
Riding Experience
Winner: E8000
How riding with either of these two feels depends on what kind of terrain you're riding on. 
For light off-road use and recreational terrain, the E7000 is a blast to ride, thanks to its natural riding position and responsive handling. And with customizable output through the E-Tube App, you can make sure your ride is just the way you like it. 
However, for serious off-road performance, the E8000 is in a league of its own. Its short chainstays and wider Q-factor provide unbeatable control on even the most challenging terrain. And with its adaptive Trail mode, the E8000 gives you smooth and confident power that feels completely natural, allowing you to conquer any trail with ease.
Battery Life
Winner: E8000, just because of the charging speed.
The battery options and capacities of the Shimano Steps E7000 and E8000 work with different riding needs.
The E7000 offers a variety of battery options and can travel up to 165 km on a single charge in Eco mode.
It also has impressive battery longevity, retaining over 60% of its capacity even after 1000 full charge cycles. This makes the E7000 ideal for those who need sustained power for longer rides.
While the E8000 is similar, it's still more fit for high-performance off-road biking and features a 500Wh Lithium-Ion battery that delivers reliable and long-lasting power. The battery is also quick and easy to charge, ensuring you can spend more time riding and less time charging. 
Terrain Compatibility
Winner: E8000
The Shimano Steps E7000 is ideal for light off-road cycling on biking trails, with responsive handling and easy maneuverability for beginning to intermediate riders. However, its basic power delivery and handling characteristics may hinder its performance on steeper or more challenging terrain.
In contrast, the E8000 is specifically built to handle difficult terrain, with its short chain stays and broader Q-factor providing improved handling on steep climbs and rough descents. 
What sets the E8000 apart is its adaptive Trail mode, which adjusts power delivery to match the terrain. This feature, combined with its superior handling, makes the E8000 the perfect choice for advanced riders who require a bike capable of confidently tackling the most difficult obstacles.
Water Resistance
Winner: Tie
If you're a bike enthusiast, you know that there's no such thing as bad weather, only bad equipment. That's where Shimano Steps e-bikes come in. These bikes are built tough to withstand harsh weather conditions so that you can ride through rain, mud, or snow without a second thought.
With STEPS-equipped e-bikes like the E7000 and E8000, you can tackle any weather with ease. These bikes feature a water-resistant design that can handle rain and splashes without missing a beat. Just remember, they're not meant to be submerged underwater.
Shimano Steps E7000 Vs Shimano Steps E8000: Which Is Right For You?
Not sure what to pick? We can help. To get a better idea of the system you should get, think about the following:
Riding style: How do you like to ride your bike? Are you more interested in commuting, mountain biking, or road cycling?
Terrain: What type of terrain do you usually ride on? Is it mostly flat or hilly?
Power Assistance: How much power assistance do you need? Do you prefer a more powerful motor or a lighter one?
Battery Life: How far do you need to travel on a single charge? Do you need a longer battery life for longer rides?
Budget: What is your budget for an e-bike? The price difference between the E7000 and E8000 may be a factor to consider.
At the end of the day, the decision between the Shimano Steps E7000 and E8000 boils down to your unique riding requirements and preferences. Take some time to ponder these questions so that you can pick the e-bike that's perfect for you.
As a general guideline, if you're new and only sticking to mild trips, go for the E7000, and for something tougher, go for the E8000.
Conclusion
Both the Shimano Steps E7000 and E8000 are solid choices for off-road mountain biking. 
However, for riders looking for the ultimate off-road experience, the E8000 may be the superior choice. 
Its design is optimized for rugged and technical terrain, and it offers a wide range of support modes for customizable rides. The display quality is top-notch, and the 500Wh Lithium-Ion battery provides long-lasting power and quick charges. 
FAQs
What is the difference between E7000 and E8000?
The Shimano Steps E8000 has a more powerful motor, higher torque output, and better heat management compared to the E7000. The E8000 also offers a higher level of customization and a more advanced display.
What is the top speed of Shimano E7000?
The top speed of Shimano Steps E7000 can go up to 25 km/h.
How many watts is Shimano steps E7000?
The Shimano Steps E7000 motor has a maximum power output of 250W.
What is the difference between Shimano steps E6000 and E7000?
The Shimano Steps E7000 is a direct upgrade over the E6000, as it has a better motor with a higher torque output for better off-road performance. The E7000 also offers more riding modes and customization options than the E6000, so it's more versatile for different types of terrain and riding styles.
How many watts is a Shimano steps E8000?
The Shimano Steps E8000 motor has a maximum power output of 500 watts.
What are the modes on Shimano Steps E7000?
The Shimano Steps E7000 offers three riding modes: Eco, Trail, and Boost.
How much torque does Shimano E8000 have?
The Shimano Steps E8000 motor has a maximum torque output of 70 Nm.
Is Shimano E8000 reliable?
The Shimano Steps E8000 is a highly reliable and durable motor system, known for its excellent performance and long-lasting quality.
Can you swap E8000 with EP8?
Yes, it is possible to swap the Shimano Steps E8000 motor with the newer Shimano EP8 motor system, although this may require some modifications and adjustments to the bike's frame and components.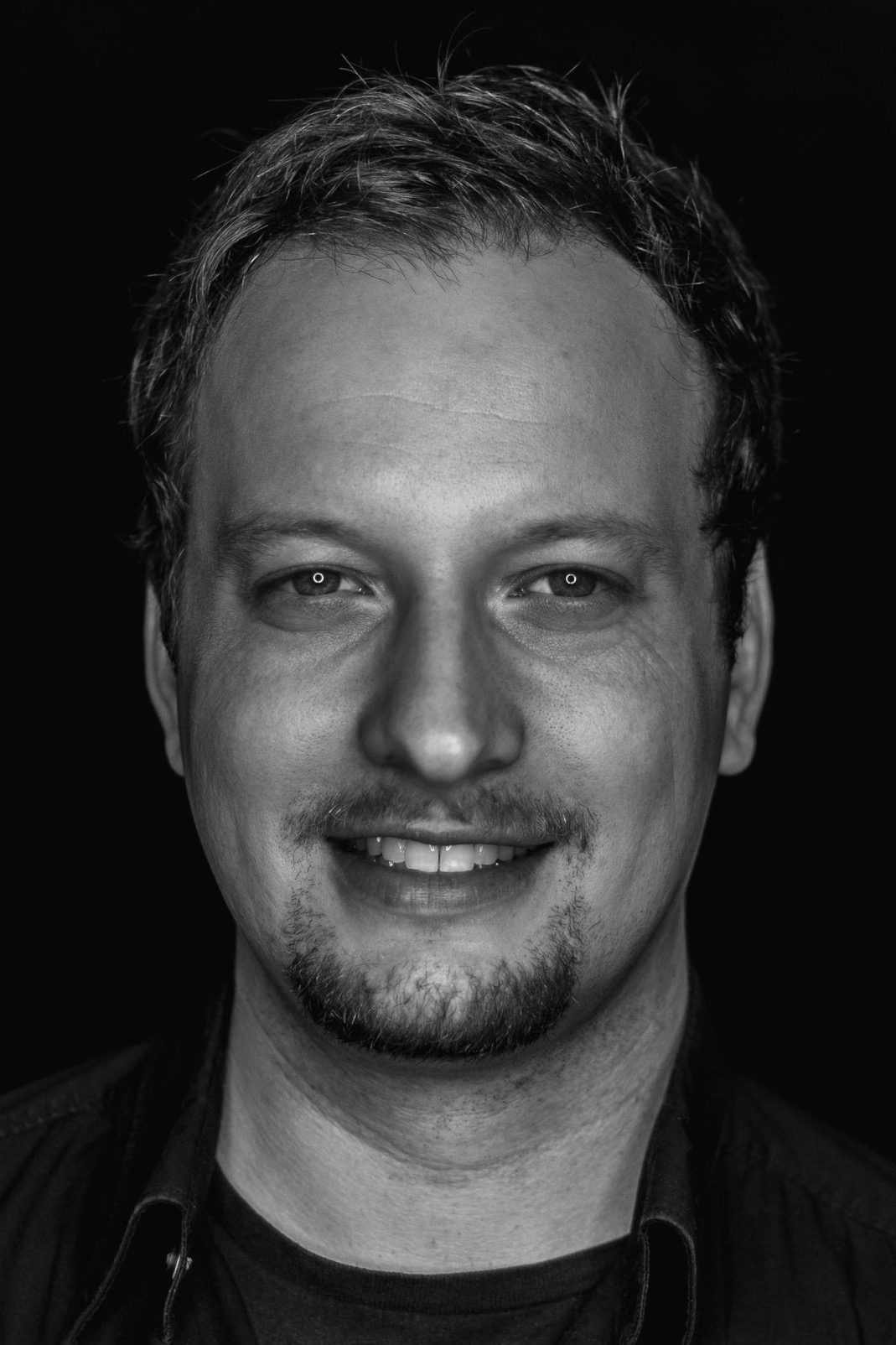 Hi dear visitor! I'm Sebastian, a bike maniac who loves to spend a lot of time on two wheels in nature (I love white chocolate, so I absolutely need a calorie-burning balance that's fun to boot 😅). Blogging is my second great passion. That's why cyclinghalloffame.com regularly features new bike-related content.
Advertising links are marked with *. We receive a small commission on sales, nothing changes for you.