Are you interested in learning about enduro mountain bikes – the ultimate machine for tackling the most challenging trails?
You're in the right place!
In this article, we'll dive into what makes an enduro mountain bike unique, who they're suited for, and how to choose the right one for you. We'll also provide practical tips for riding an enduro bike and answer frequently asked questions.
So get ready to discover how to take your mountain biking to new heights with an enduro mountain bike. But first, let's hook you in with a surprising fact: did you know that enduro mountain bikes were originally designed for a specific type of racing? Keep reading to find out more.
Advertising links are marked with *. We receive a small commission on sales, nothing changes for you.
What Characterizes an Enduro Mountain Bike?
| Characteristic | Description |
| --- | --- |
| Durability | – Strong, sturdy frames and components for rough terrain and hard impacts |
| Climbing Efficiency | – Not optimized for climbing, but lighter frames, efficient suspension, and narrow tires improve performance |
| Suspension Travel | – 150mm-170mm for balance between comfort and performance on technical terrain |
| Wheel Size | – Available in 27.5″ and 29″ sizes, with 29″ offering better traction and rolling speed, and 27.5″ offering more maneuverability |
| Geometry | – Slack head tube angles and longer wheelbases provide stability and control at high speeds, with shorter chainstays and lower bottom brackets for better maneuverability on technical terrain |
| Components | – High-quality suspension systems, brakes, and drivetrains for optimal performance on the trail |
Enduro mountain bikes are designed to be versatile vehicles capable of managing a wide range of terrain.
They're built for uphill and downhill climbing, ideal for enduro races and all-mountain trips.
In short, an enduro bike is a real all-rounder!
Let's dive deeper into the topic and answer the question: What makes an enduro mountain bike different from other types of mountain bikes?
Geometry: Control and Stability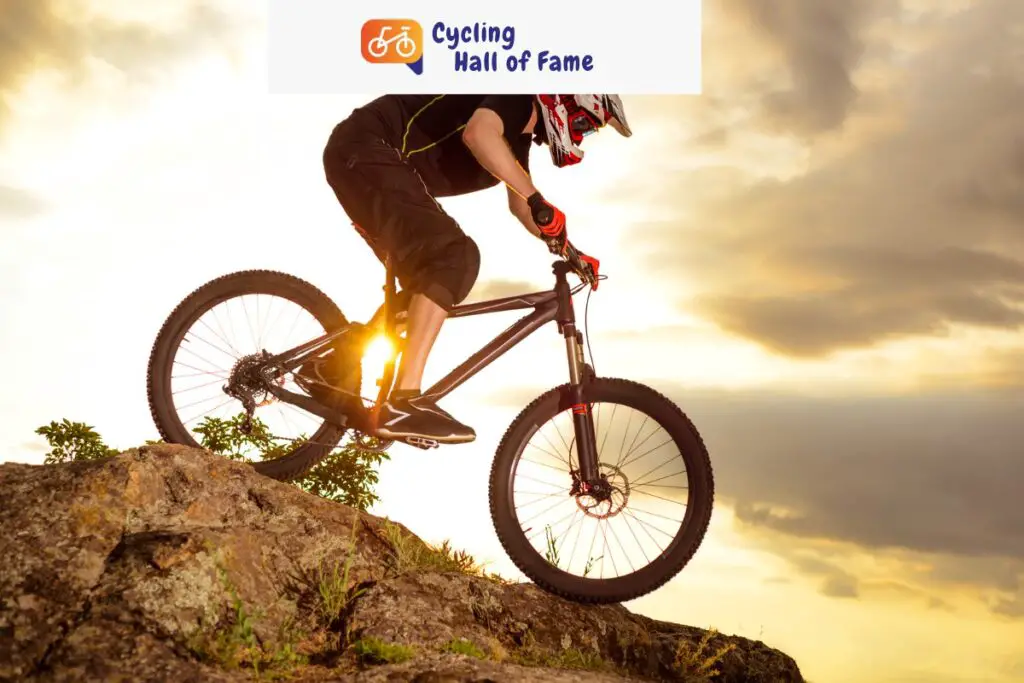 The geometry of an enduro mountain bike is one of its distinguishing traits: Enduro bikes have a lower head angle (about 65-66 degrees) and longer travel suspension (generally between 150mm and 180mm) than cross-country or trail bikes.
This improves the bike's stability and control on steep descents while allowing it to maneuver through tight curves and challenging portions.
So there is almost no terrain that an enduro bike can not master 😎.
But that is not all! 
Enduro bikes have short chainstays for improved agility and a slack head angle. This makes it easier to navigate the cycle through technical areas of the trail.
Enduro bikes are great for riders who enjoy descending at fast speeds while still being able to traverse tight, tricky terrain due to their slack head angle and short chainstays.
Dependable and efficient components
Enduro bikes also include components that make them dependable and efficient. For example, they often have powerful disc brakes for reliable stopping power, a diverse gear range for climbing and descending, and massive, sticky tires for traction.
They also include robust, long-lasting wheels and suspension that withstand severe hits and rugged terrain.
Enduro bikes are an excellent alternative for riders who want a bike that can tackle rough terrain while also being efficient enough for lengthy climbs due to the combination of these components.
In the next chapter, we'll explore who enduro bikes are best suited for.
Keep on reading!
Who Should Ride a Mountain Bike for Enduro?
Enduro mountain bikes are adaptable vehicles that withstand various riding conditions and terrain.
But for whom are they most appropriate? Let's look at it.!
#1: Advanced to Intermediate Riders
A high degree of expertise and physical fitness are necessary for the complex and demanding sport of enduro mountain biking.
Therefore, enduro bikes are best suited for intermediate to experienced riders with prior riding expertise on challenging terrain and are at ease with fast speeds and tricky descents.
#2: Racers
Riders in the well-liked racing discipline of enduro mountain biking must compete down timed stages while rising to each step's summit.
Enduro bikes are made to climb well while providing enough stability and travel for rapid, challenging descents.
In short: An enduro bike is the best choice if enduro racing is your thing. 
Ready for the enduro world series? 
#3: Adventurers in All Mountains
An enduro bike is a terrific option if you enjoy testing your boundaries and discovering new tracks.
Enduro bikes are ideal for all-mountain excursions because they are made to handle a variety of terrain and riding styles.
#4: Cyclists Who Prefer One Bike to Fit All Their Needs
Are you familiar with the egg-laying pillow that is often used in the German language? This mythical creature can lay eggs, give milk and meat, and donate wool.
That's precisely what an enduro mountain bike is!
An enduro bike is an excellent option if you want a single vehicle to handle all your transportation needs.
#5: Riders Who Want More Downhill Performance Than a Trail Bike
Enduro bikes are made to perform better on downhill terrain than a typical trail bike. Therefore, it is best if you enjoy making rapid, tricky descents and want a bike that can easily manage them.
How to Choose a Good Enduro Mountain Bike
It doesn't have to be to pick the best enduro mountain bike for your need.
Here are five proven tips that are guaranteed to lead you to the right enduro mountain bike: 
#1: Setting a Budget
Setting a budget is the first step in selecting an enduro mountain bike. 
When you start looking, it's crucial to know how much you can spend on an enduro bike because prices can range from a few thousand dollars to over ten thousand.
I'm not kidding. Premium enduro bikes cost more than a fully equipped Dacia Duster.
#2: Consider Your Riding Style
Enduro bikes are made to be versatile bikes that can handle a range of terrain and riding styles. But it's still necessary to take your particular riding style into account. 
Do you like fast, flowing trails better than challenging terrain? Would you instead go on all-mountain adventures than enduro races?
While selecting an enduro bike, keep all of these things in mind.
#3: Try Out Various Models (fundamental!)
The best method to determine which enduro bike is perfect for you is to try several modern enduro models.
Pay special attention that you vary the following points: 
Manufacturer
Suspension
Wheel size
Frame size 
Tip: You may test-ride many bikes on your local trails thanks to the demo days or rental programs many bike shops offer. This might help you better understand how the bike rides and whether your riding style would work well with it.
#4: Have a look at the Components
Drivetrain, brakes, and suspension are just a few components in enduro mountain bikes.
While picking an enduro bike, it's crucial to consider these components' performance and quality. 
Search for parts that are dependable, effective, and compatible with your riding style.
#5: Take Your Time
Selecting the best enduro mountain bike requires consideration and patience.
When purchasing, research the product thoroughly and don't make a snap judgment. Instead, make sure your selection is well-informed by reading reviews, speaking with other riders, and riding various bikes.
Frequently Asked Questions 
27.5′ vs. 29′ for Enduro: What's the best wheel size?
Both wheel sizes are suitable for enduro, but 29″ wheels tend to roll faster and provide better traction, while 27.5″ wheels offer more maneuverability.
What is Enduro Racing?
Enduro racing is a mountain biking format combining timed downhill and untimed uphill stages. Riders must complete all stages in the shortest amount of time.
Can you ride an enduro bike for cross-country? 
While enduro bikes can be used for cross-country riding, there are better choices for this type of riding. XC bikes are designed to be lightweight and efficient for pedaling, essential for long, sustained climbs.
What do I have to know about suspension travel on enduro mountain bikes?
Suspension travel on enduro mountain bikes is an essential factor to consider.
Most enduro bikes have between 150mm-170mm of travel, which provides a balance between comfort and performance on technical terrain.
However, some riders may prefer more or less travel depending on their riding style and preferences.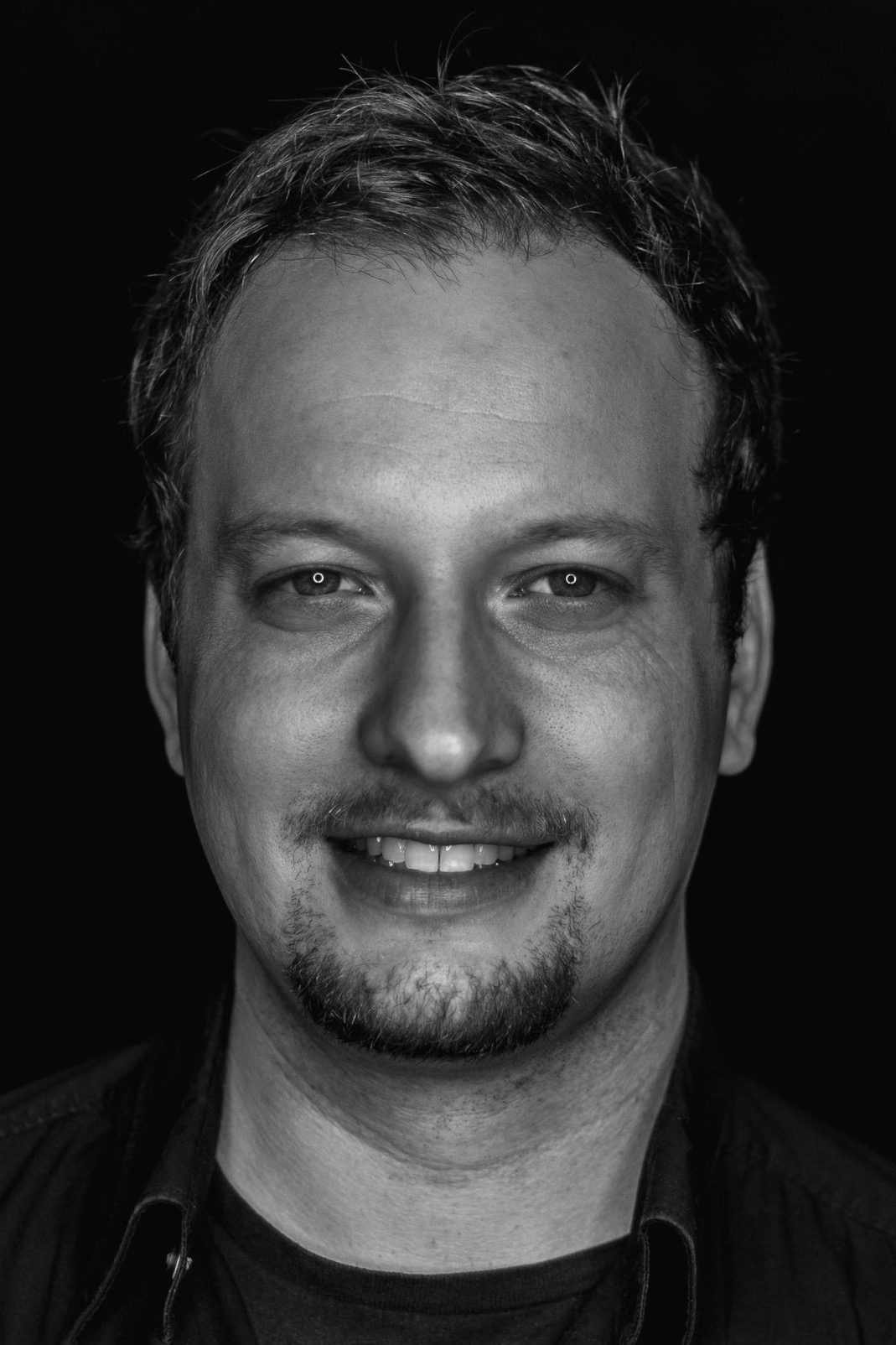 Hi dear visitor! I'm Sebastian, a bike maniac who loves to spend a lot of time on two wheels in nature (I love white chocolate, so I absolutely need a calorie-burning balance that's fun to boot 😅). Blogging is my second great passion. That's why cyclinghalloffame.com regularly features new bike-related content.
Advertising links are marked with *. We receive a small commission on sales, nothing changes for you.