When going into mountain biking, there are a couple of things you should know about, and one of them is the wheel size.
If you already don't know which would suit you, you are in the right place.
In this article, we will be talking about the differences between 26 inch and 29 inch mountain bikes and their pros & cons. 
Advertising links are marked with *. We receive a small commission on sales, nothing changes for you.
26 Vs. 29-Inches Wheels On A Mountain Bike: Advantages & Disadvantages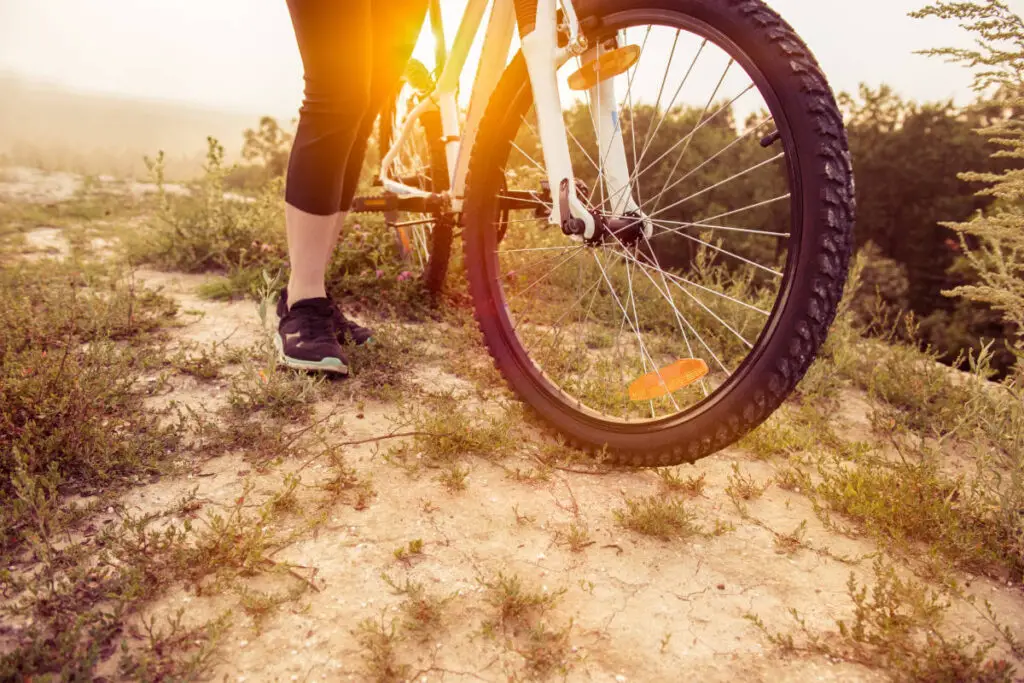 The size of the wheel is one of the most important factors to take into account when buying a mountain bike. This may make the difference between an enjoyable and an unpleasant ride. 
The most popular mountain bike wheel sizes for riders to select are 26 inches and 29 inches.
Here, we'll discuss the advantages and disadvantages of each size.
Pros and Cons of 26″ Wheels
| Pros | Cons |
| --- | --- |
| Good for tight turns and technical terrain | Higher rolling resistance |
| Faster acceleration | Rear weight distribution can affect handling |
| Shorter spokes and smaller rim diameter make the wheel stronger and more durable | |
Pros and Cons of 29″ Wheels
| Pros | Cons |
| --- | --- |
| Provide a smoother ride over obstacles and better stability at high speeds | Require more effort to accelerate |
| Lower rolling resistance | Front weight distribution can cause wandering on steep climbs |
| Have a wide range of tire and rim options available | May be more susceptible to damage from impacts |
26-Inch Mountain Bike Wheels
26-inch mountain bikes are becoming more and more well-liked because of their excellent performance, attractive style, and simplicity of usage.
They are the most popular size for a few reasons. 
First off, they are quite light, which makes them a fantastic option for people who want to avoid carrying a bulky bike around.
26-inch wheels are light, thus providing excellent control due to their small size, which also makes them great for tight turns. 
Beginners may grasp the fundamentals of mountain biking quicker and easier since the smaller frame makes the bike more agile. Additionally, the 26 inch mountain bike is quite affordable, making it an attractive option for those who are on a budget. 
The downside to 26-inch wheels is that they don't have as much traction as larger wheels. This means that they don't roll as well over rough terrain.
Additionally, the smaller wheels don't have as much shock absorption, making for a bumpier ride.
29-Inch Mountain Bike Wheels
The 29-inch wheels, also known as 29ers, have been gaining popularity recently. Since they are larger than the 26-inch wheels, their size comes with a few benefits. 
With its larger wheels, its ability to roll over obstacles with ease is considered to be a great option for both beginner and experienced riders. 
The primary advantage of the 29er, however, is that they provide more traction. This means that they roll over rough terrain more smoothly, making it easier to climb hills and maneuver through rocks and roots. 
The larger wheels also provide more shock absorption, giving the rider a smoother ride, which is incredibly useful on tough tracks or terrain.
They also offer more speed and momentum, meaning that when going downhill, the rider is more likely to keep up with riders on smaller bikes.
The downside to 29-inch wheels is that they are heavier and less agile. This can make them harder to maneuver and less responsive when making tight turns.
They can also be slower and harder to accelerate than 26-inch wheels.
Finally, the bike can be more expensive than other options, as they require more materials. So if you are looking for a nice, budget friendly bicycle, you might want to take a look at 26ers instead.
What Is The Difference Between The Two?
A common claim made by riders is that a 29-inch wheel is faster than a 26-inch one, yet this statement only applies to speed. Acceleration wise, the 26er is undeniably quicker. So, do you like a higher top speed, or a quicker acceleration?
Another crucial factor to take into account is the traction. With better traction, you can turn more quickly and easily traverse the challenging, technical areas of the terrain.
29ers inherently outperform 26ers because their wheels are larger in diameter.
Handling is another incredibly important aspect of any bike, let alone a mountain one. A 26er will be much more nimble than the other one because it's lighter and smaller. Controlling a 26 inch mountain bike will always be easier. 
Last significant point we want to bring up is stability.
29ers carry more rotational mass in their tires, which means they'll have to work harder to stay on the track. Additionally, a higher attack angle and rollover advantage can help you maintain control during technical downhills.
Conclusion
Overall, the right size wheel for you depends on your riding style and preferences. 
26-inch wheels are great for more technical riders who need agility and control while maneuvering tight turns. 
29-inch wheels provide more traction and shock absorption, making them great for riders who are looking for a smoother ride on rougher terrain.
Whichever one you end up choosing, we have no doubt whatsoever that you will end up absolutely loving it!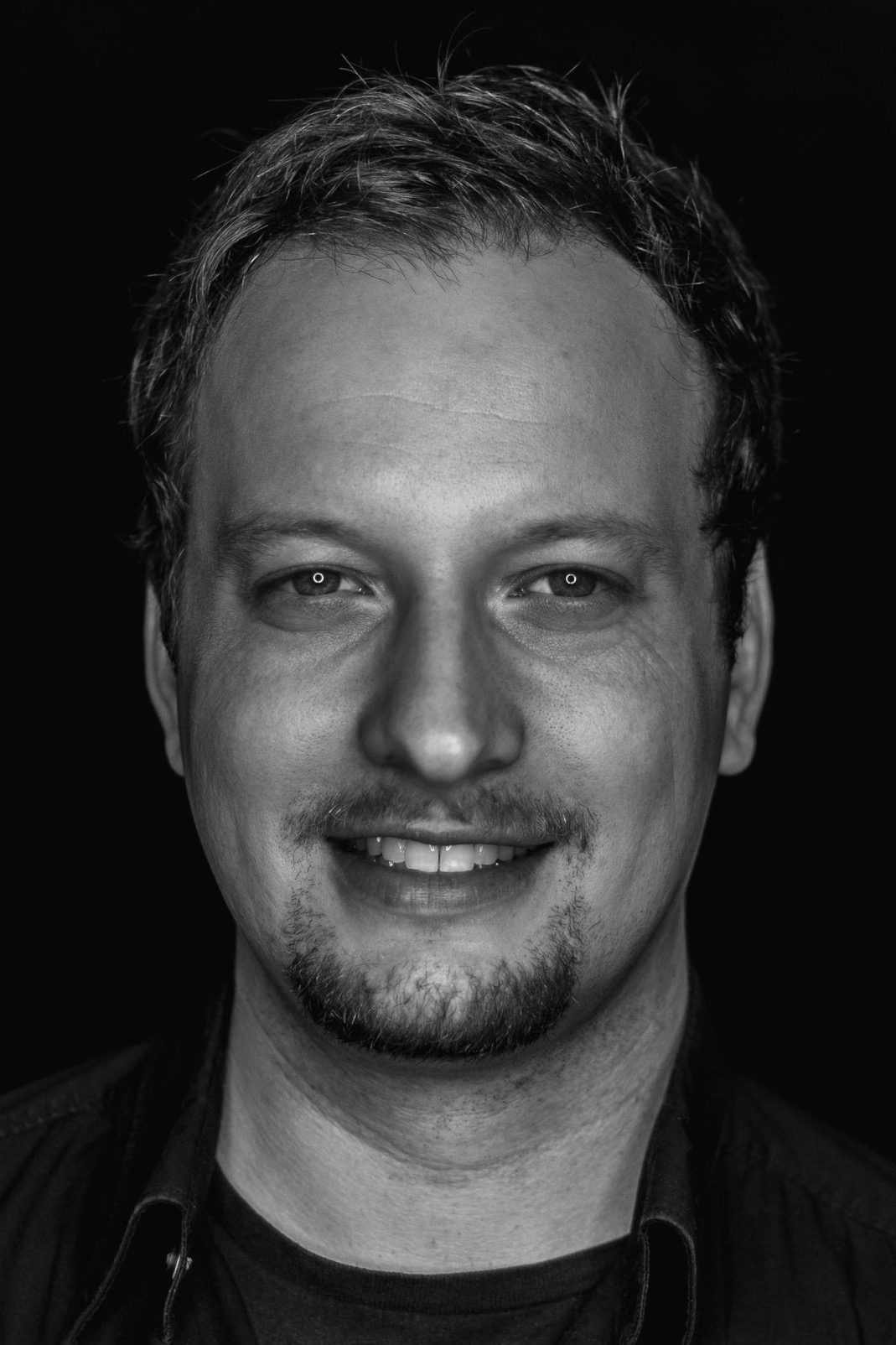 Hi dear visitor! I'm Sebastian, a bike maniac who loves to spend a lot of time on two wheels in nature (I love white chocolate, so I absolutely need a calorie-burning balance that's fun to boot 😅). Blogging is my second great passion. That's why cyclinghalloffame.com regularly features new bike-related content.
Advertising links are marked with *. We receive a small commission on sales, nothing changes for you.