Need help choosing between a cross-country and a trail mountain bike?
Don't worry. We've got your back!
In this ultimate overview, we'll compare these two popular bike types in detail, helping you make the perfect choice for your riding style and terrain.
Keep reading to explore unique features, pros, and cons, and discover top brands and models.
Let's go!
Advertising links are marked with *. We receive a small commission on sales, nothing changes for you.
Key Takeaways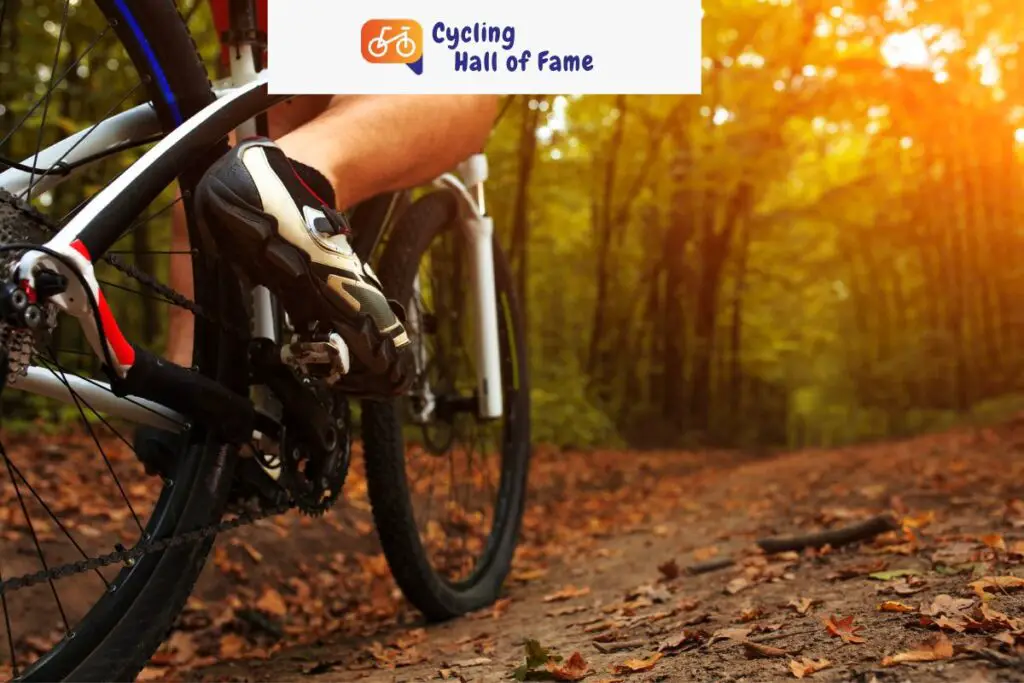 Cross-country bikes: lightweight, efficient, and ideal for racing and climbing.
 Trail bikes: versatile, great for diverse terrains and technical trails.
 Consider riding style, terrain, skill level, budget, and goals.
 Top brands: Specialized, Trek, Cannondale (XC); Santa Cruz, Yeti, Giant (trail).
 Research, test ride, and choose based on individual needs and preferences.
Short Comparison Overview
In this table, you will find a clear comparison between the two types before we go into detail about both:
| Feature | Cross Country Bikes | Trail Bikes |
| --- | --- | --- |
| Primary Focus | Speed, efficiency, climbing | Versatility, technical trails |
| Weight | Lighter | Heavier |
| Suspension Travel | Less (80-120mm) | More (120-160mm) |
| Frame Geometry | Steeper angles | Slacker angles |
| Ideal Terrain | Long-distance, fast trails | Diverse, rough trails |
| Skill Level Appeal | Intermediate, advanced | Beginner, all levels |
| Racing Suitability | High | Moderate |
| Top Brands | Specialized, Trek, Cannondale | Santa Cruz, Yeti, Giant |
Profile: Cross Country Mountain Bikes
Let's dive into cross-country mountain bikes.
If speed, efficiency, and climbing prowess are your priorities, these bikes might be perfect. But what sets them apart?
Let's find out!
Definition and purpose
Cross-country (XC) bikes are built for speed and efficiency on various terrains. Their lightweight design makes them perfect for racing and long-distance rides.
Key features
Frame materials: Carbon and aluminum are popular choices, offering a balance of strength and weight. Carbon, anyone?
 Suspension systems: Hardtail (front suspension) or full suspension
 Wheel size and tire types: 29ers dominate the scene, but 27.5-inch wheels can be agile too.
 Gearing and drivetrain: 1x drivetrains are standard, simplifying shifting and reducing weight.
Advantages
Climbing efficiency: XC bikes make uphill rides a breeze with their light frames. Who doesn't love conquering climbs?
 Lightweight design: Easier to maneuver and carry, saving energy for those long rides.
 Speed and agility: Quick acceleration and nimble handling make XC bikes a racer's dream.
Disadvantages
Limited technical trail capabilities: XC bikes must be built for extreme trails or big drops.
 Less comfortable on rough terrain: The lightweight build can lead to a harsher ride. How much comfort are you willing to sacrifice?
Do cross-country bikes sound like the right fit for you? Or are you still curious about trail mountain bikes? Don't worry. We'll dive into that next, ensuring you make the best decision for your riding style.
Profile: Trail Mountain Bikes
Now that we've explored cross-country bikes let's jump into the versatile world of trail mountain bikes! Are you ready to discover a bike built for tackling various terrains and riding styles?
Let's go!
Definition and purpose
Trail bikes are the jack-of-all-trades, designed for all-around fun and versatility. Are you looking for a bike that can handle a bit of everything?
Key features
Frame materials: Aluminum and carbon options offer durability and performance.
 Suspension systems: More travel than XC bikes, with plush full suspension systems.
 Wheel size and tire types: 27.5-inch and 29-inch wheels for agility and stability.
 Gearing and drivetrain: A wide range of gears to conquer various terrains.
Advantages
Versatility: These bikes handle everything from flowy singletrack to technical descents.
 Enhanced control on technical trails: Tackling rough trails becomes more accessible with more suspension travel.
 Greater comfort on rough terrain: A smoother ride means more enjoyment.
Disadvantages
Heavier than cross-country bikes: The extra weight might slow you down on climbs. See in this article what your bike should weigh. 
 Slower climbing efficiency: Versatility comes at a price.
There you have it – a deep dive into trail mountain bikes!
Are you leaning toward these versatile machines, or are you still considering lightweight and efficient cross-country bikes? Take your time. The next chapter will guide you through the decision-making process.
Keep reading for more insights!
Things to Consider While Selecting Between Cross Country and Trail Mountain Bikes
Having a solid understanding of cross-country and trail mountain bikes, let's dive into the essential variables you should examine before selecting.
After all, the correct bike can make all the difference!
Riding style and terrain
Consider where you want to ride: Are you battling steep climbs and quick descents or exploring diverse trails with various obstacles?
Your riding style and preferred terrain can assist you in making a decision.
Cross-country bike is the best option for long-distance riding, racing, and efficiency. A trail bike, on the other hand, is more suited for handling challenging trails, jumps, and drops.
Rider skill level and experience
Are you a novice or a seasoned pro?
A trail bike may be more forgiving for people new to mountain riding, providing added confidence while learning the ropes.
Skilled riders wishing to develop their climbing skills or compete in events may pick the lightweight and efficient cross-country bike.
Financial restrictions
While deciding between cross-country and trail bikes, consider your budget.
Cross-country bikes are typically more expensive due to their lightweight materials and specialist components.
Nonetheless, there are low-cost solutions in both categories. To get the best value for your needs, weigh the features and benefits against the price.
Tip: Find out here how much a mountain bike typically costs.
Long-term objectives and preferences
Consider your long-term mountain biking objectives. Are you looking to compete in races or enjoy weekend rides on local trails?
Long-term goals can help you select which bike is best for you. Consider your particular preferences, such as comfort, handling, and aesthetics, to guarantee you buy a bike you'll enjoy for years.
To summarize, the decision between a cross-country and a trail mountain bike is mainly determined by your riding style, terrain preferences, skill level, money, and long-term ambitions.
Cross-country bikes are perfect for cyclists seeking speed, efficiency, and climbing, while trail bikes provide adaptability and increased control of technical courses.
Considering these aspects, you will be well-equipped to make an informed selection and select the ideal bike for your mountain riding experiences.
Top Cross Country and Trail Mountain Bike Brands and Models
Now that you've got a better idea of which type of bike suits you let's dive into some of the top brands and models for cross-country and trail mountain bikes.
Excited? Let's go!
Top Cross-Country Bike Brands and Models
Specialized: Specialized is a renowned brand, and its Epic series is perfect for cross-country enthusiasts. Have you considered the Epic Hardtail or the Epic Full Suspension?
 Trek: Trek's Superfly and Procaliber models are top contenders for XC riders.
 Cannondale: The Scalpel is Cannondale's flagship cross-country model, offering a balance of speed and comfort.
Top Trail Bike Brands and Models
Santa Cruz: The Santa Cruz 5010 and Tallboy models are fantastic trail bikes known for their versatility.
 Yeti Cycles: Yeti's SB130 and SB140 models are built to handle a variety of terrains.
 Giant: Giant's Trance and Stance models offer exceptional value for trail bike enthusiasts.
With so many fantastic brands and models, finding the perfect cross-country or trail mountain bike might feel overwhelming.
But fear not: Remember the factors we discussed earlier – riding style, terrain, skill level, budget, and long-term goals – to help narrow your options.
Take time, research, and test-ride a few bikes to see which feels right. You're on the brink of a fantastic mountain biking adventure, and the perfect bike awaits you.
Frequently Asked Questions
Can you cross-country ride on a trail bike?
Indeed, you can ride a trail bike cross-country, but it may not be as efficient as a cross-country-specific bike developed for that purpose.
Are trail bikes suitable for long distances?
Trail bikes can withstand long-distance rides, but their design favors challenging terrain and suspension over speed and efficiency, which may not be appropriate for longer journeys that demand greater endurance.
Are trail bikes safe to ride on the road?
While trail bikes can manage road riding, they are not expressly designed for it and may not perform as well as road-specific bikes regarding speed and efficiency. 
Also, their bigger tires and heavier frames may make them unsuitable for long rides on the pavement.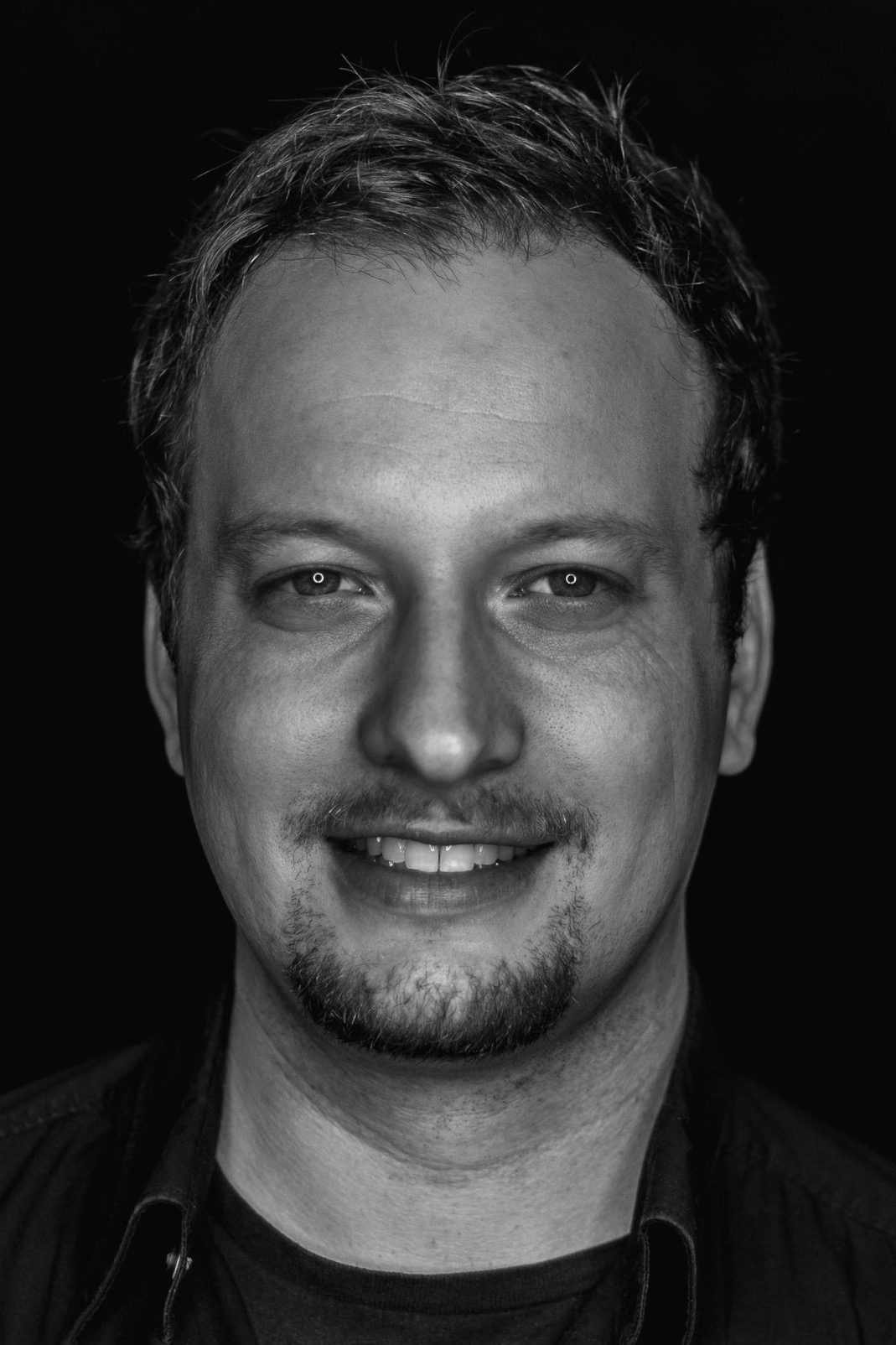 Hi dear visitor! I'm Sebastian, a bike maniac who loves to spend a lot of time on two wheels in nature (I love white chocolate, so I absolutely need a calorie-burning balance that's fun to boot 😅). Blogging is my second great passion. That's why cyclinghalloffame.com regularly features new bike-related content.
Advertising links are marked with *. We receive a small commission on sales, nothing changes for you.